Kaity + Geoff: August 11 2012 from Darlington Studios on Vimeo.
A formal wedding requires formal stationery. This couple went very classy with theirs. With gray and pink as the color palette, the bride wanted something simple, yet fancy — something formal, yet sweet. I drew up pink roses for her and put a scalloped diamond background on the back of each piece. The sweet touch? The love verse from 1 Corinthians printed on the backside of the invitation.
This suite was printed on smooth ivory paper, tied up with silver-gray ribbon, and paired up with a subtle shimmering ivory-rose envelope. And don't forget to watch their super cute wedding video above!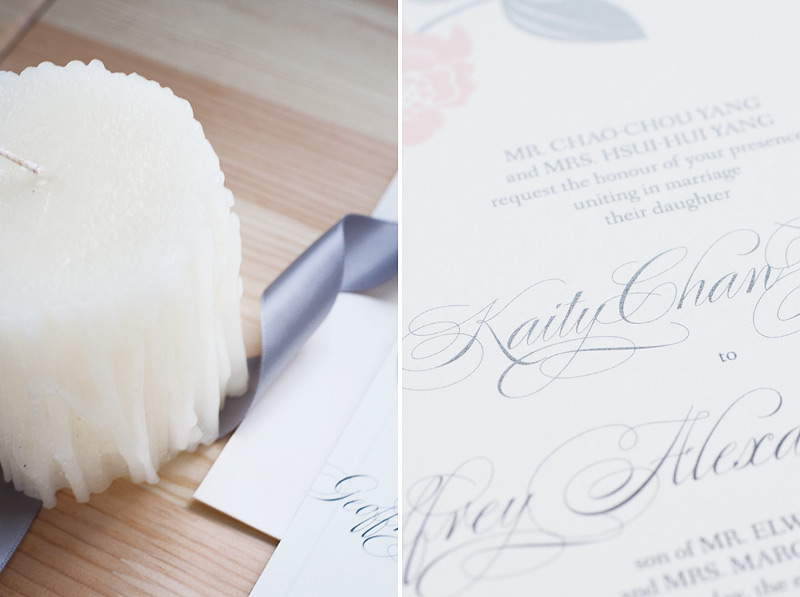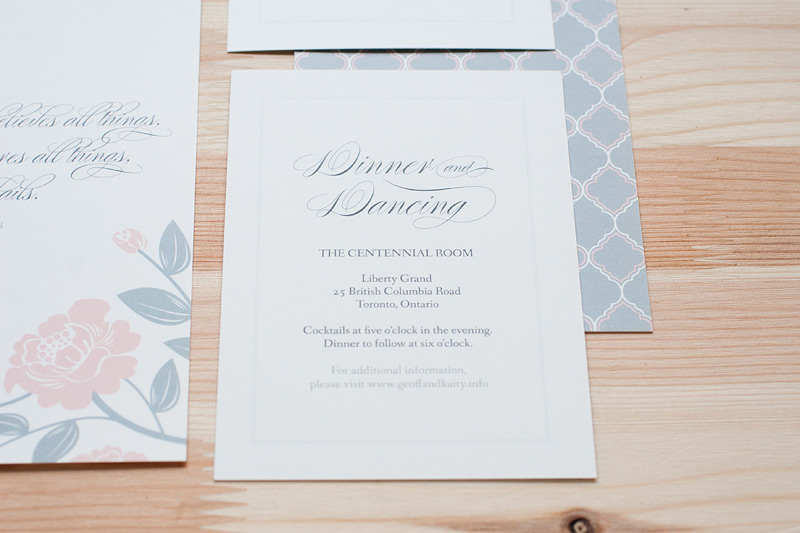 For the reception pieces, the bride opted to do many of them on her own, but I did get to work on the menu, place cards, and table numbers. These were printed on smooth white paper instead of the ivory to match the white tablecloths, but the general look stayed the same.