I've been wanting a memo board in the kitchen for a while now, and this week, I finally put one up. I was inspired when I saw a square wood pallet at a craft store and it was just asking for me to DIY my own memo board. My blog post earlier this week about my studio packaging corner was tied in with square prints from Artifact Uprising, and this memo board just had to have some of those prints too.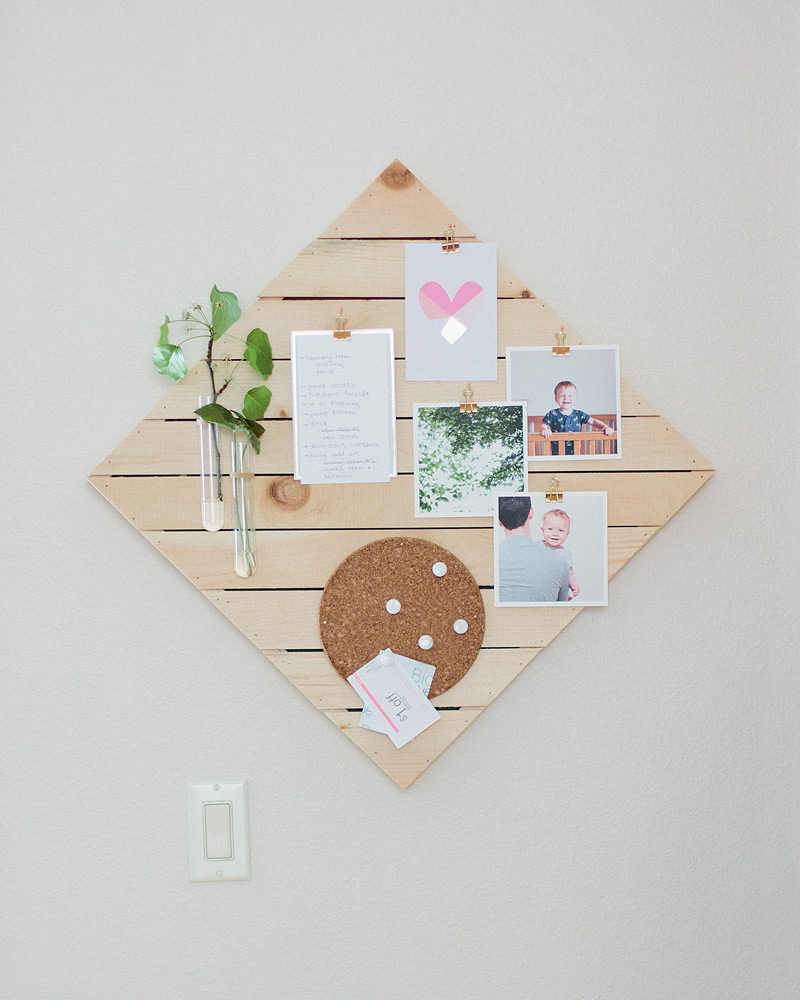 Supplies you need:
Square wood pallet
Binder clips
Sewing pins
Glass test tubes
1/4″ wide rubber bands
Skinny wood sticks
Round cork pad
Push pins
I originally wanted to paint the pallet, but in the end opted to keep it natural for a more rugged feel. I hammered in the sewing pins with my kid's toy hammer (worked like a charm) and used them as "nails" to hang the binder clips from. A much more prettier option! I also used the pins to secure the cork pad onto the pallet.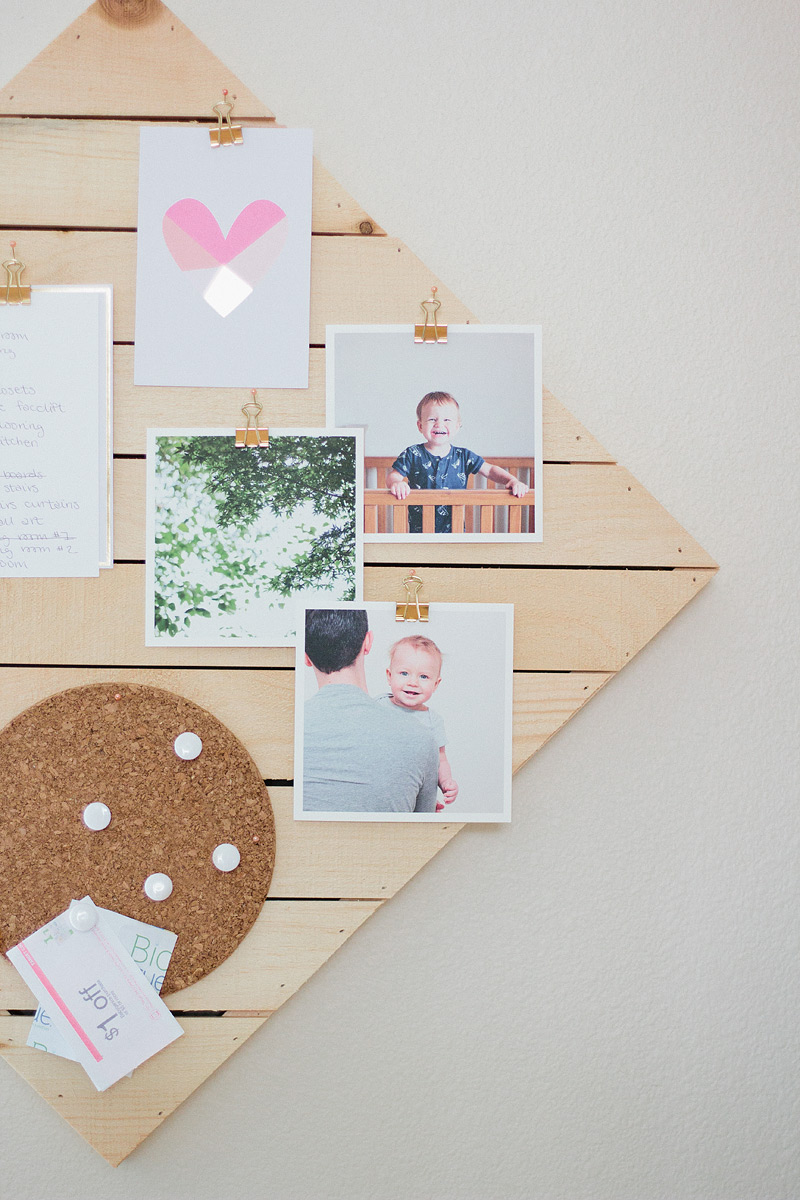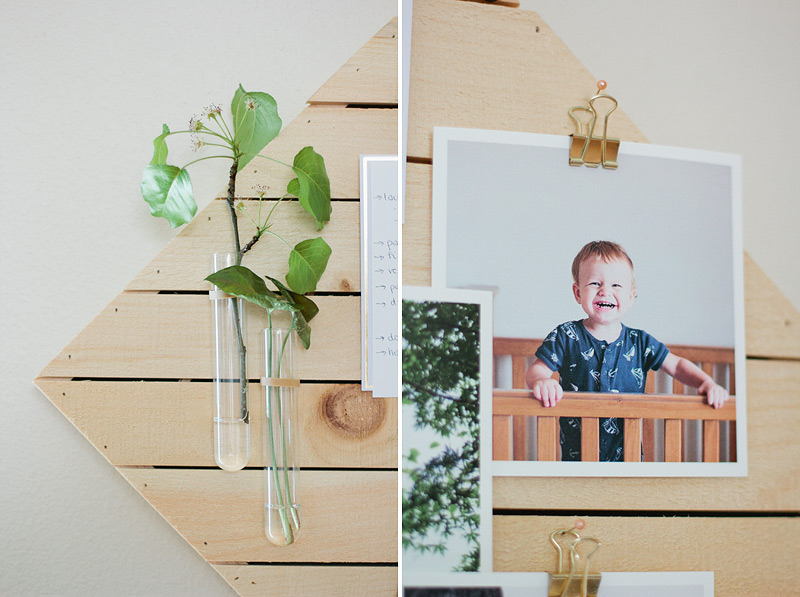 The test tubes were hung using rubber bands and skinny wood sticks. On the backside of the pallet, I placed two skinny sticks on top of each other, wrapped a rubber band around them multiple times, pulled one end through a slit in the pallet, and slid the glass test tube under the rubber band. It creates a snug fit that way, but still allows you to remove the tubes for cleaning.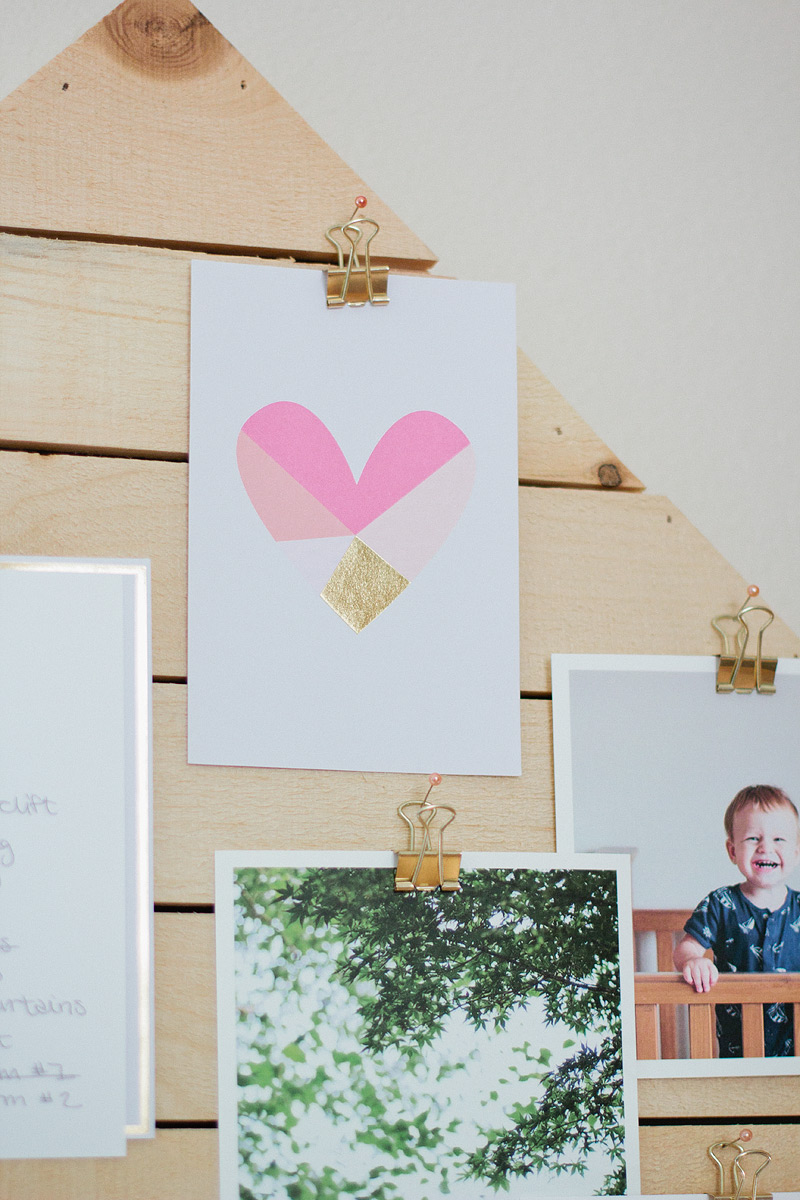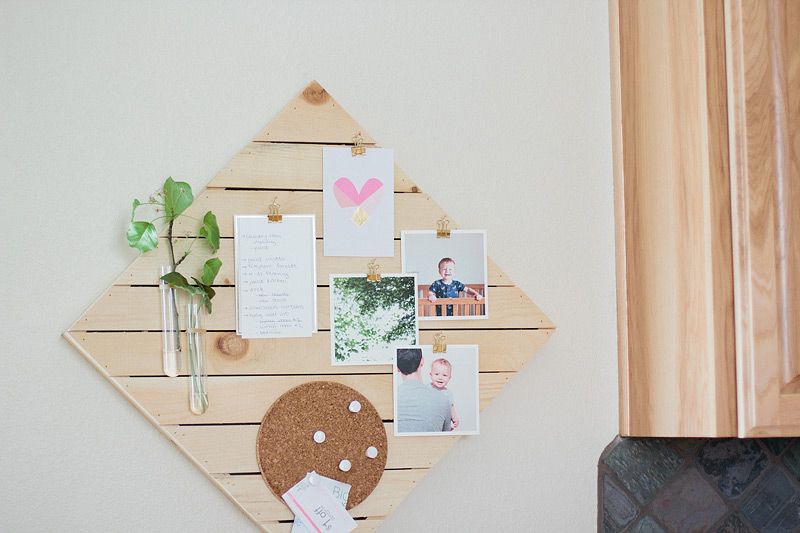 Hope this inspires to you create a memo board of your own! There's so many different ways to style this, so many different accessories you can nail on to hold whatever it is you want your memo board to hold for you.
And remember, you can head online to ArtifactUprising.com or use their iPhone app to order 25 FREE square prints of your own to display wherever you'd like! Simply enter ANASTASIA25 during checkout. This coupon code is valid for one set of 25 square prints. Shipping is not included. This code expires April 13th, 2016.