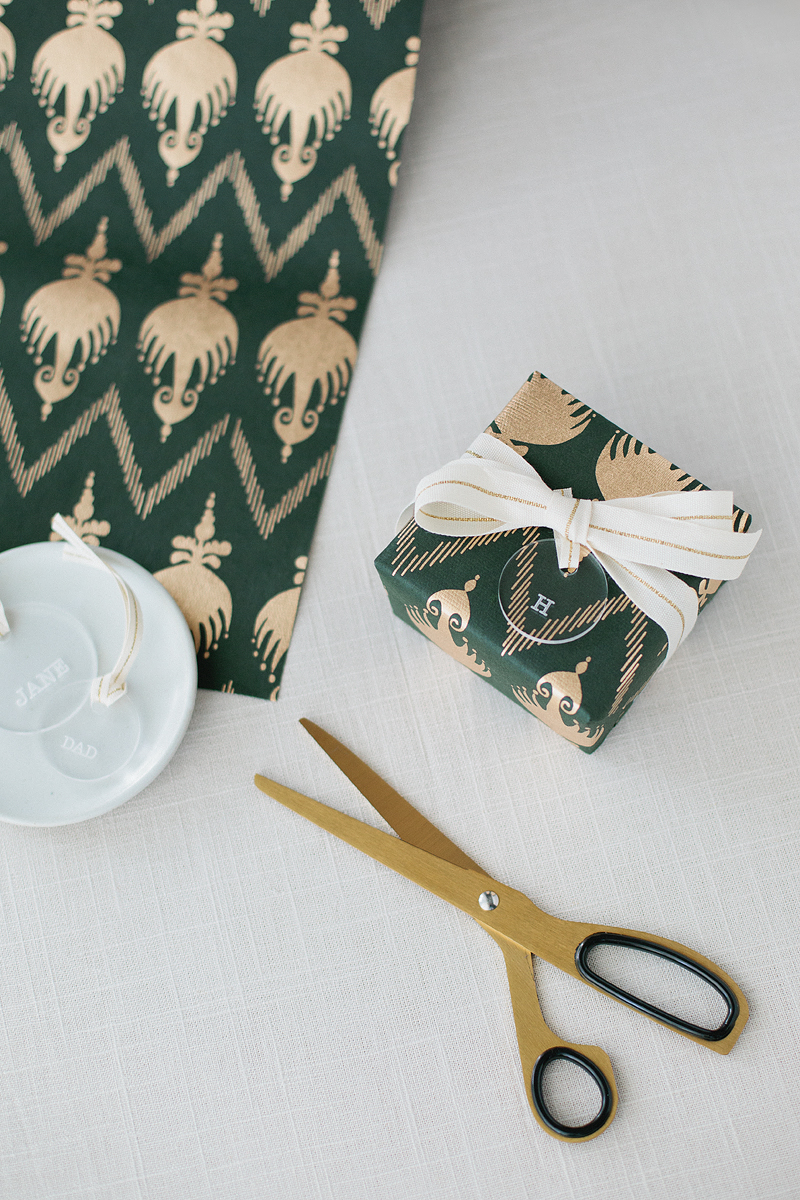 The fall + winter seasons are fast approaching and I'm already brainstorming all the new things that I want to add to the Shop, which includes these acrylic tags. More styles coming soon, but let's start with these. Of course, it also means a new gift wrap post featuring other items from my Shop as well.
---
Things to grab:
• The usuals: scissors + tape
• Ikat wrapping paper (shown in hunter green)
• Metallic gold + natural stripe ribbon
• Acrylic tag (shown in clear)
---
This particular wrapping paper is 100% recycled cotton. Score! It comes in four different colors, all available in the Shop: hunter green, red, black, and cream. The acrylic tags are available in glossy clear, frosted clear, and glossy opaque white. Just slightly obsessing over their understand elegance.