Last weekend I threw my little sis a surprise bridal shower. I am happy to say that she was indeed surprised, even though someone accidentally slipped "isn't today your shower?" when the sis told someone she was heading to the beach for the day with her man. Why that didn't click, I do not know, but I'm sooooo glad it didn't.
I decided to deck out the shower with lots of ivory and white, with touches of peach and kraft brown. My sister is a simple kind of gal, and so I wanted to keep the shower simple, but not too much so. Lots of whites were definitely the way to go. For the blooms, I went to my local Fred Meyer and picked up whatever white I could find there, and trimmed a ton of white snowballs from my mother's backyard. I arranged them all in jars and clustered them all together to create one giant centerpiece. Peach and ivory ribbons were laid across the table.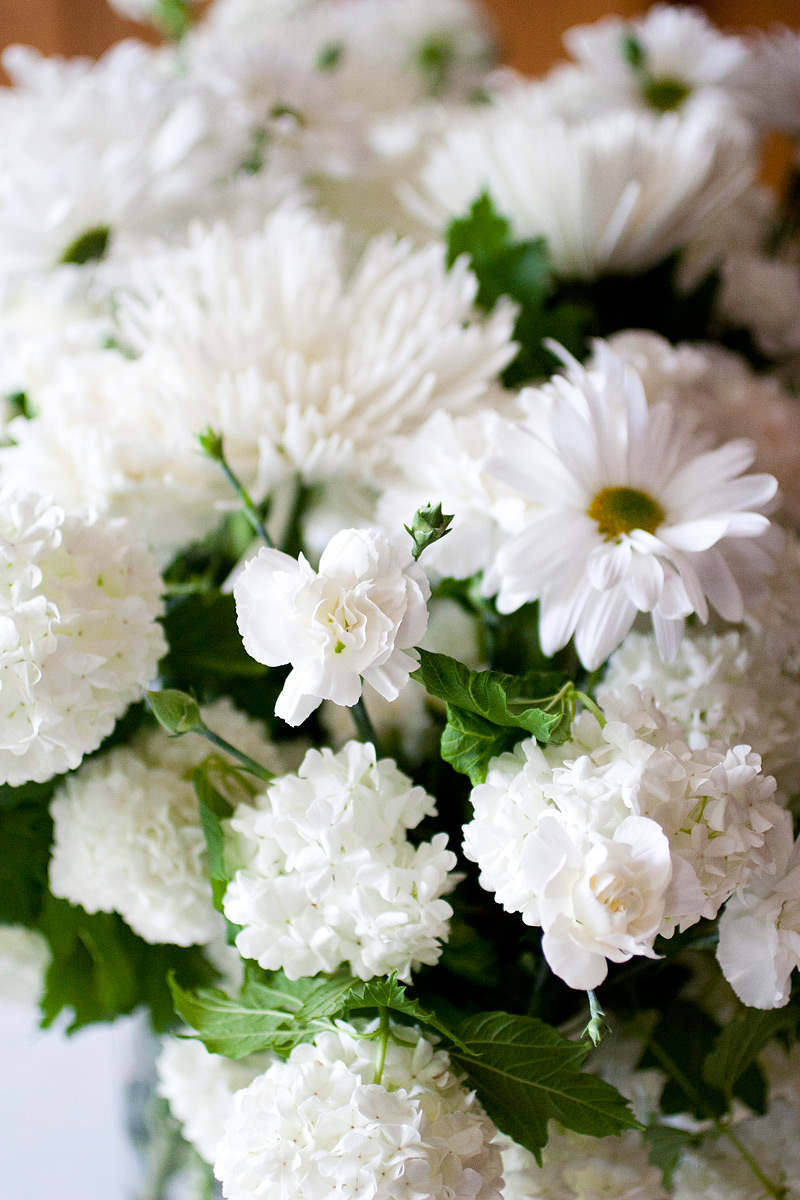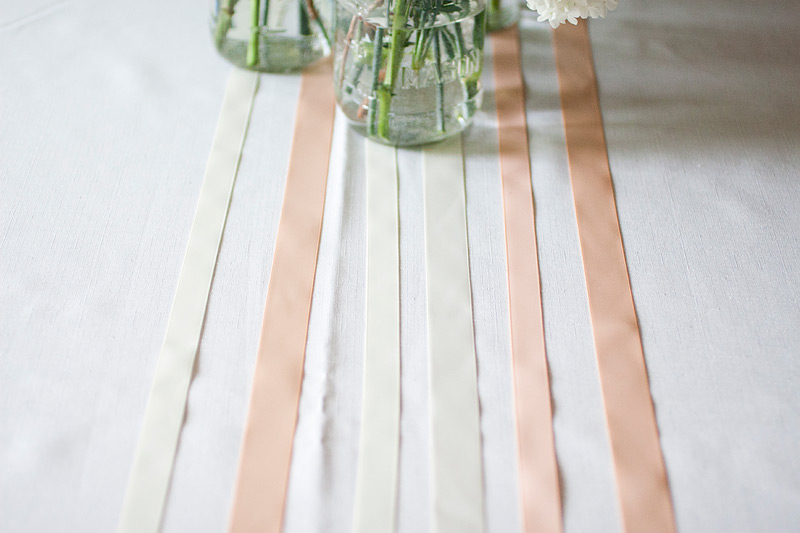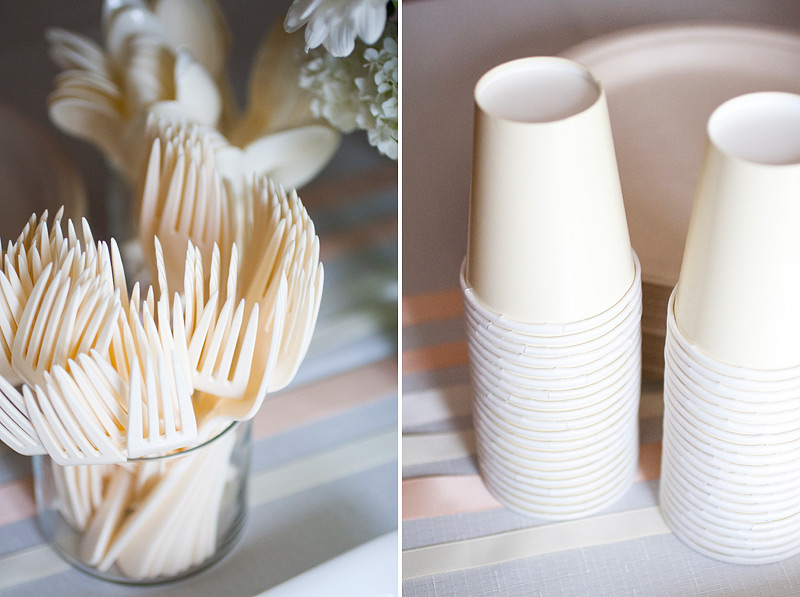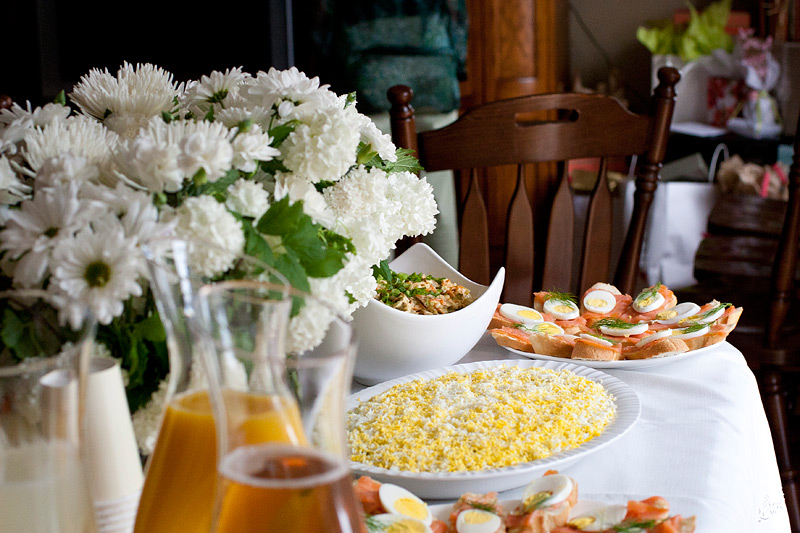 A couple of days beforehand, I spent my late evenings cutting a load of white, kraft, and shimmering ivory tissue paper. I  arranged them one on top of the other to create fringe garlands. (Care to know the details on how to make your own? See my DIY tutorial!) The garlands were hung on either side of the two windows in the dining room. It's kind of hard to create tissue fringe without making the party look like you walked into a big piñata, but I believe I succeeded!
From the chandelier, I placed my ribbon wreath chandeliers that I had made for my forest-themed portion of my promo shoot on top (pictures were just recently posted, so go see!). Love recycling props; it saves you so much money.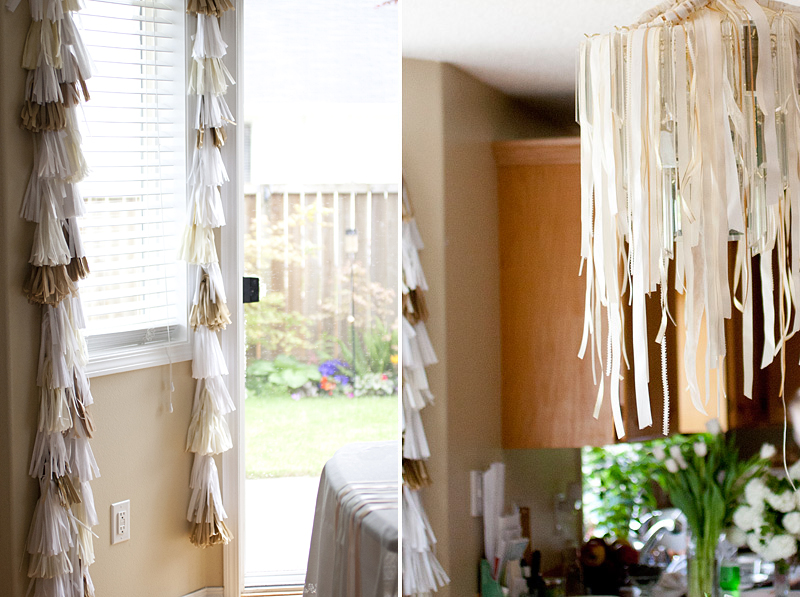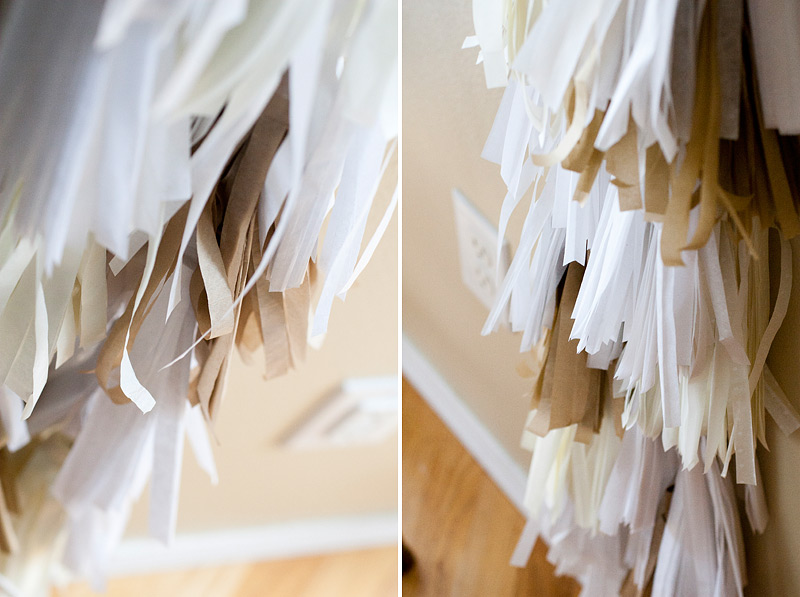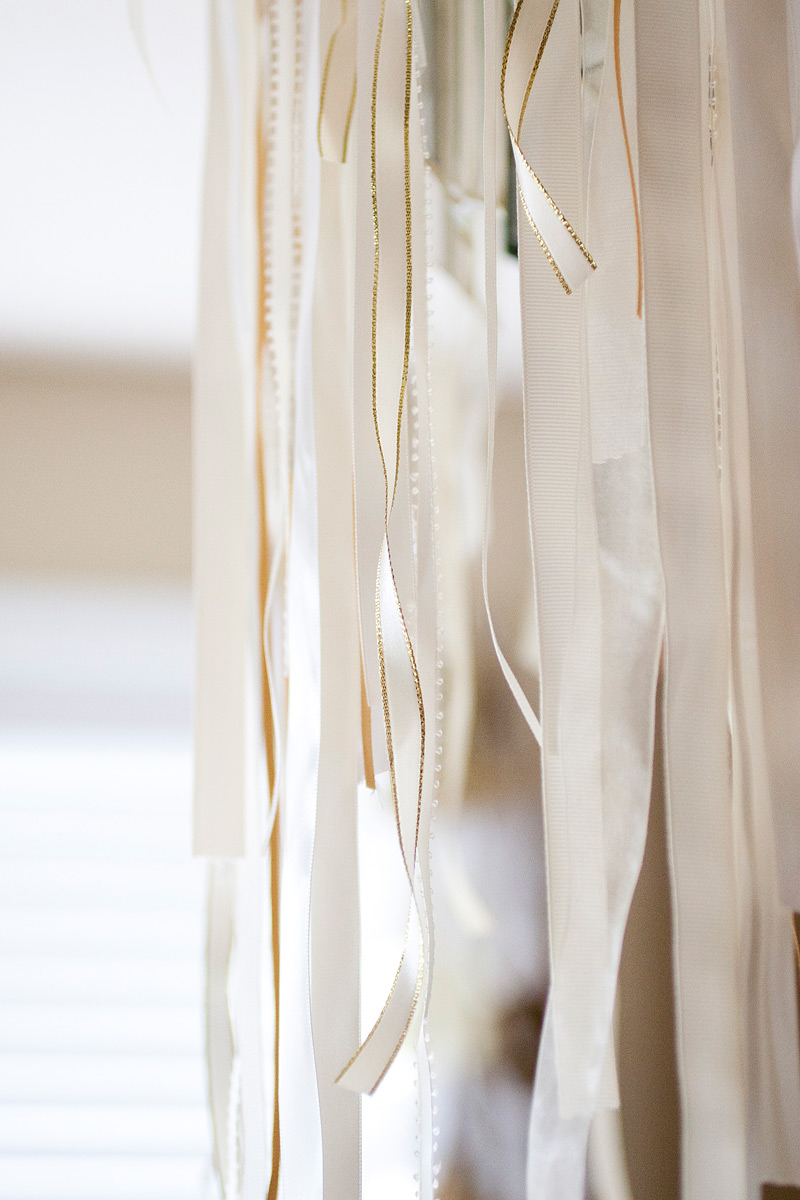 For the presents table, I hung up some more tissue fringe with peach and ivory ribbons.
Well, there you have it. Simple party decor that's easy to re-create! And here's a little look at my sis' engagement photos taken by Max Lopatin: