Shoot 4 of 5: I envisioned this shoot to be straight out of a fairytale: a huntsman with his lady. When I saw my models arrive decked out in their costumes, I was thrilled! My model stylist read my mind exactly: the guy had his rugged, textured look; and the gal had on her pixie skirt and loose blouse. Perfect. But the pressure was on, because I actually got to scene style this shoot myself — which turned out to be buckets of fun. Here's the inspiration board I came up with:
My photographer took us to a pretty park that had a woodsy feel to it, but let more light filter in than your average forest. Unfortunately, it started to rain that day, and it got so bad at one point that we had to call it quits. Rain and stationery do not mix too well. Bummer. At least while the rain held up, we got some pretty pictures in…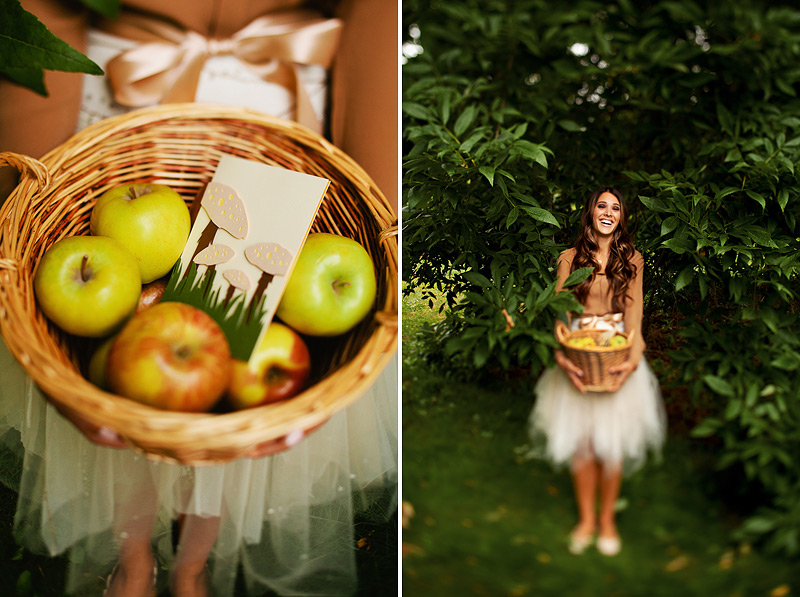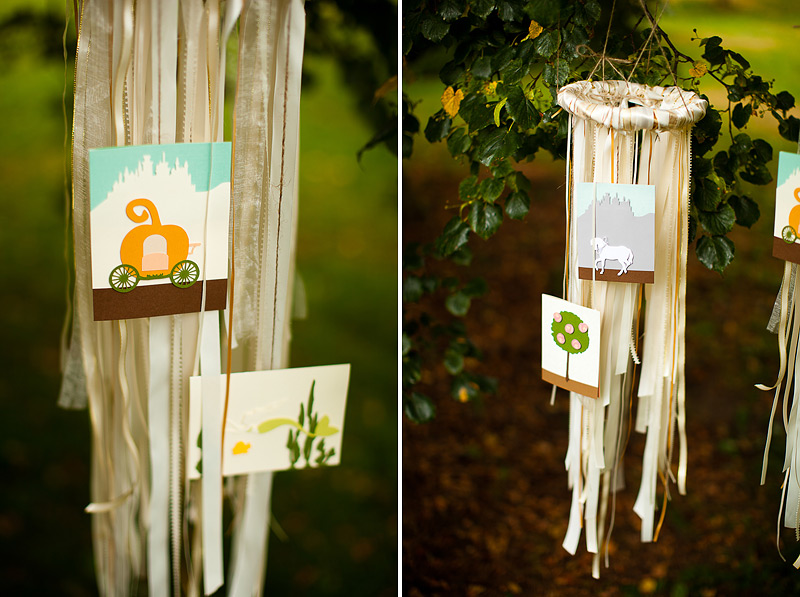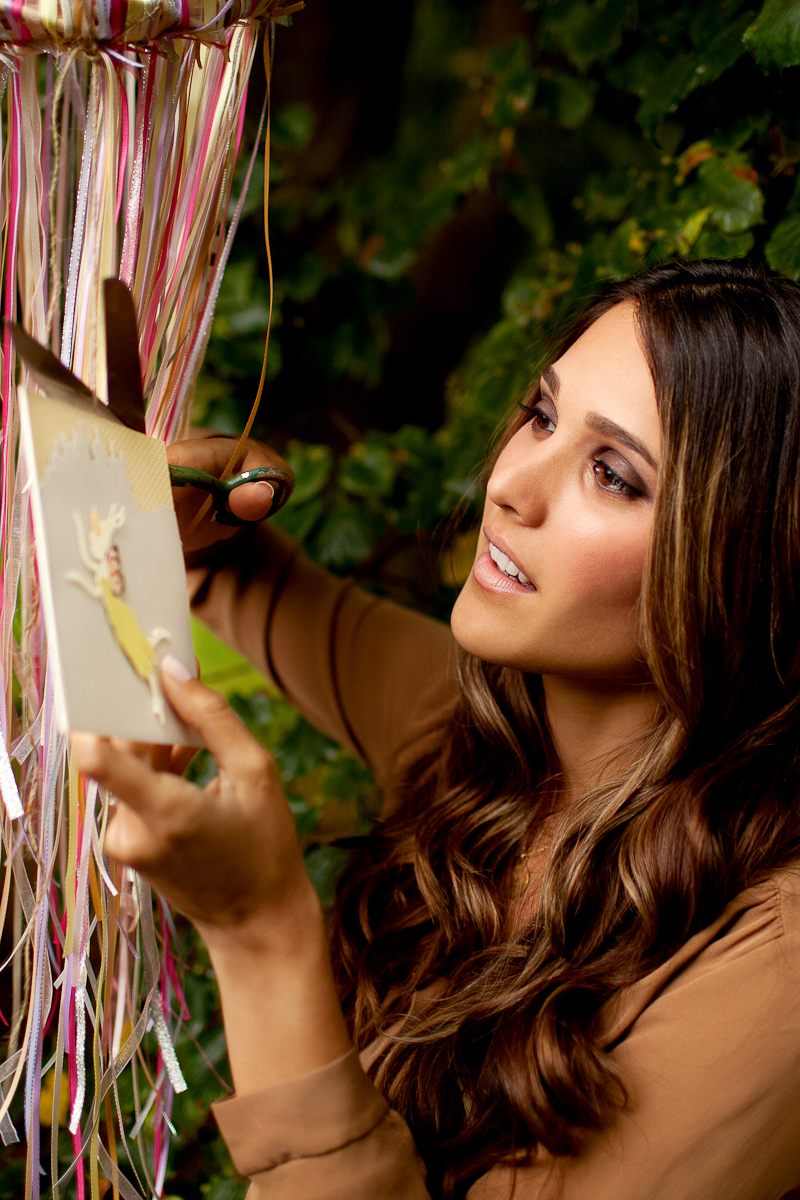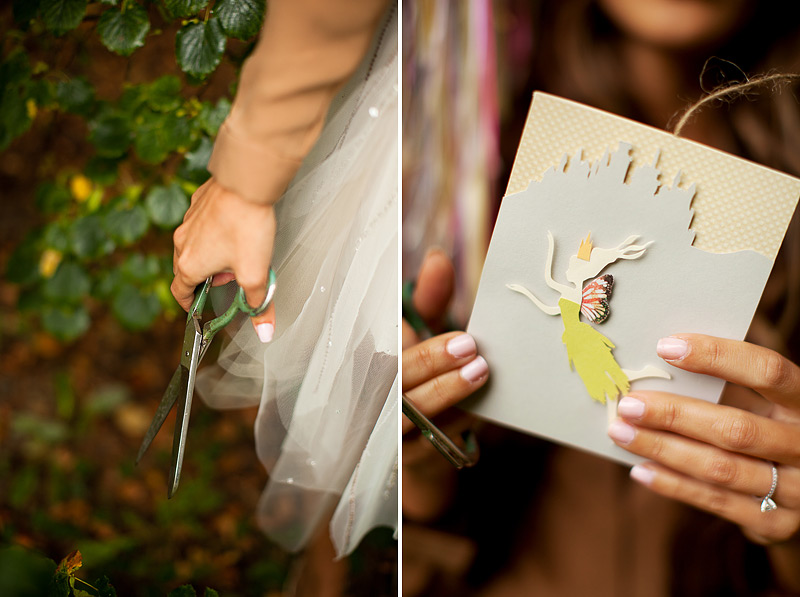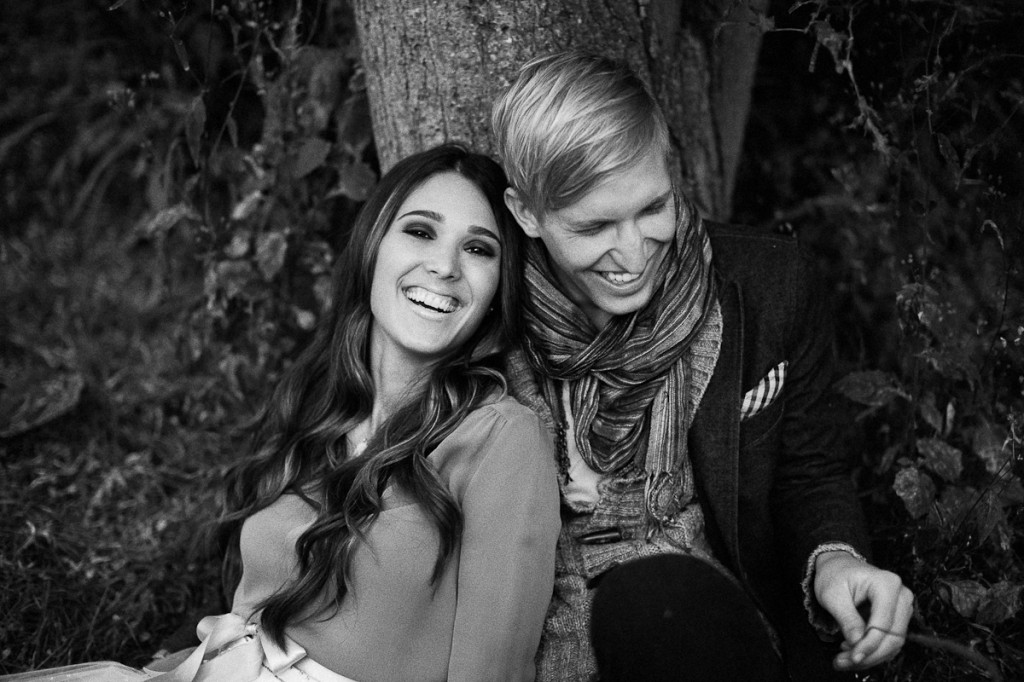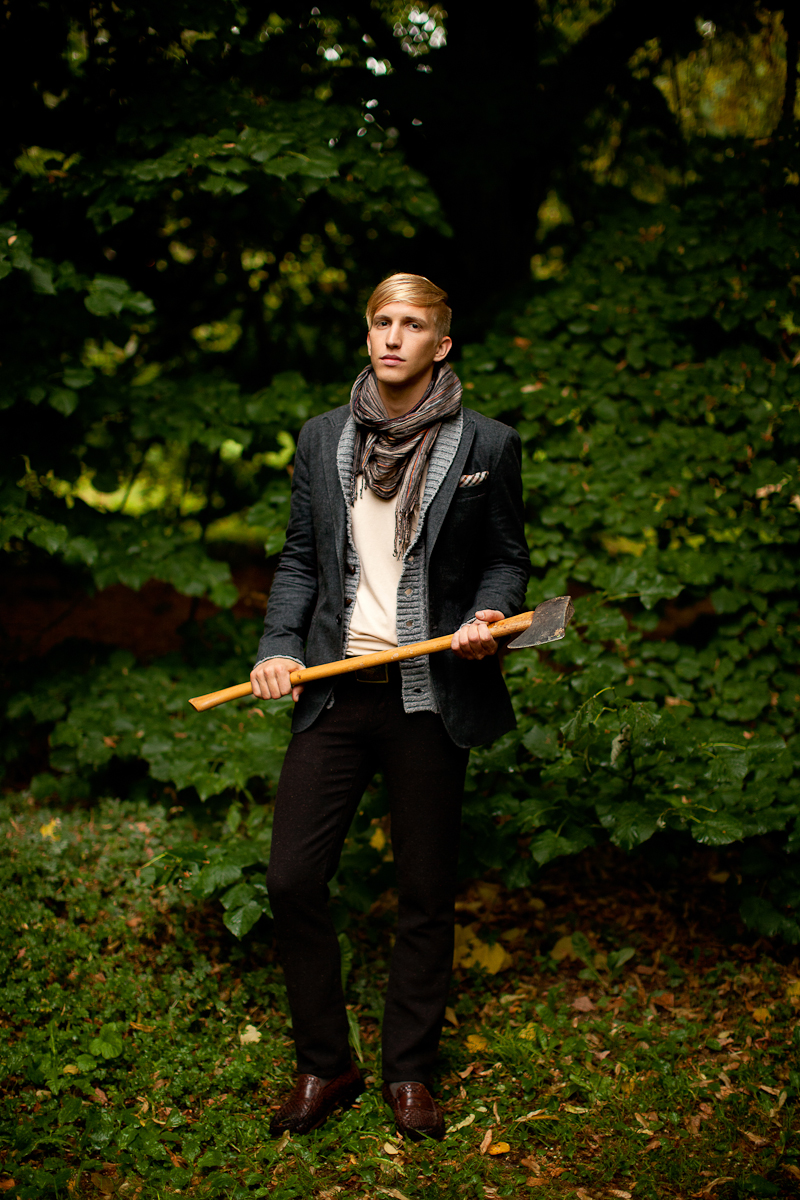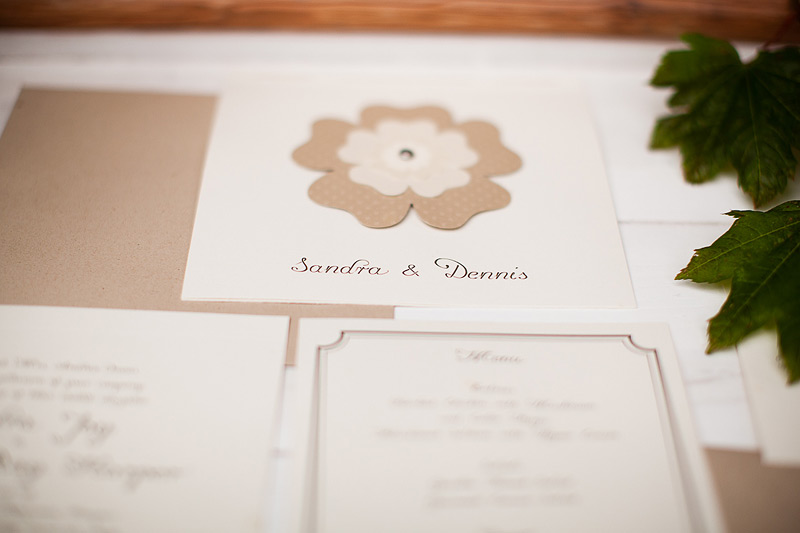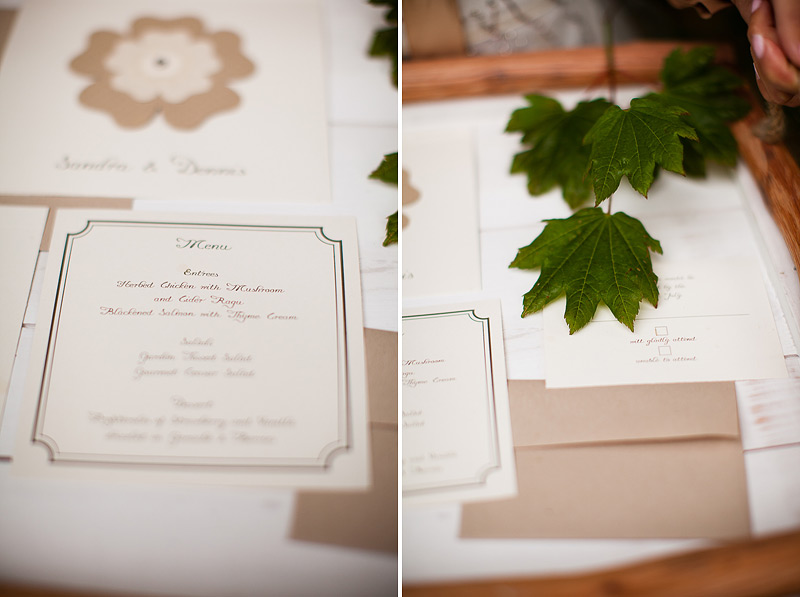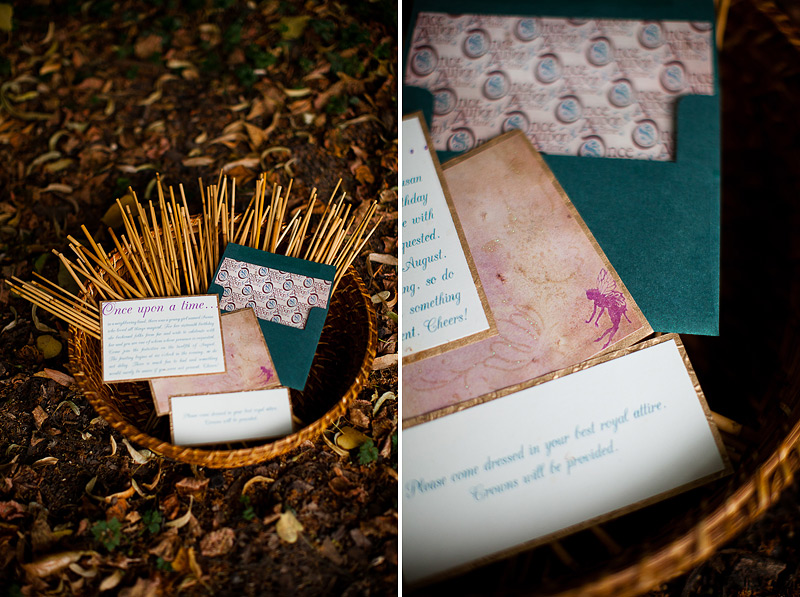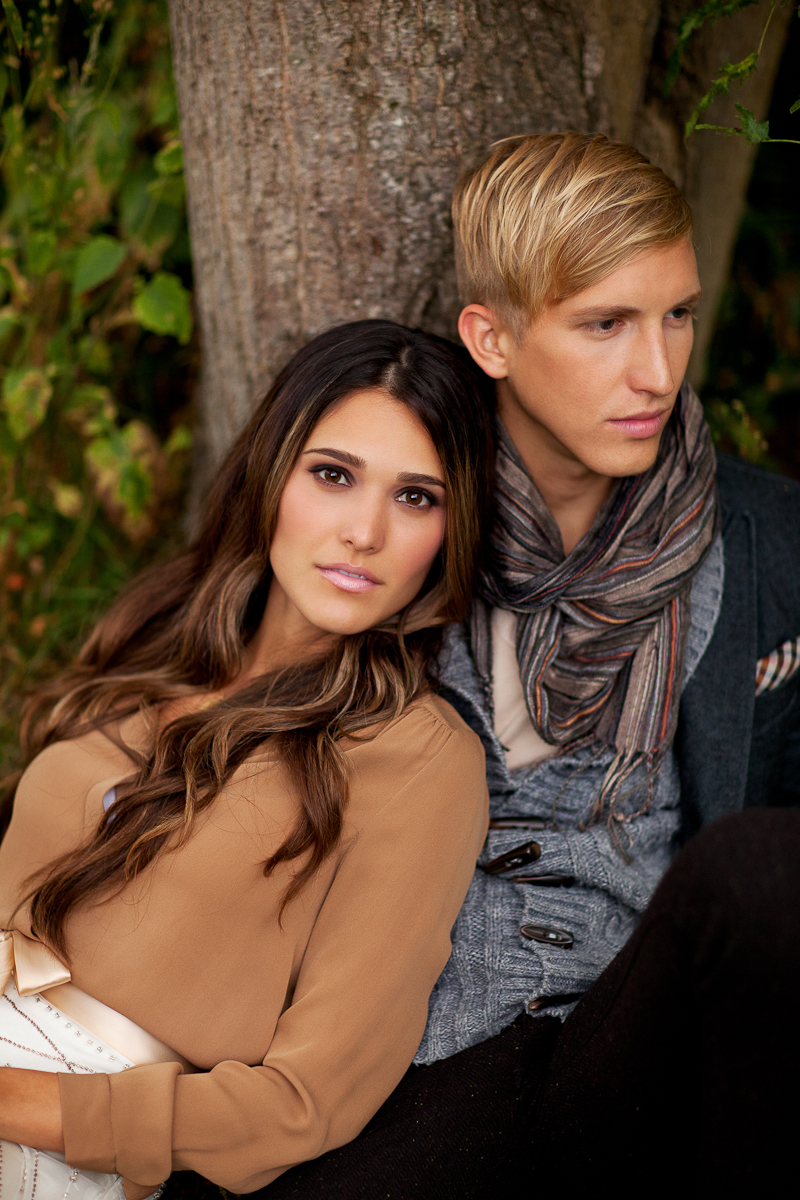 Stationery: Anastasia Marie
Photographer: Daniel Usenko
Model Stylist: Julia Nesterenko
Scene Stylist: Anastasia Marie
Production Manager: Eleanor Petry
Models: Pia Gueiros Gorbunov & Stephen Reed
Inspiration board image credits: forest (image source unknown); gal in the woods via Vogue; fancy dress (image source unknown); wild hair (image source unknown); ax (image source unknown); and apples (image source unknown).