This year the husband and I decided to run away from the cold and play in the sun over our Thanksgiving weekend. It was rather strange missing out on Thanksgiving with our family. I came home to no leaves on trees, Christmas wreaths on doors, bitter cold, and this weird puzzling feeling that Thanksgiving somehow got away. Nonetheless, we throughly enjoyed our little adventure…
Hello Honolulu Airport! So glad to see you once again. This was our second time back in Oahu. Last time we were there was for our  honeymoon.
This was the view from our room. We got a condo a little away from the Waikiki area this time and had a good view of the harbor and every sunset.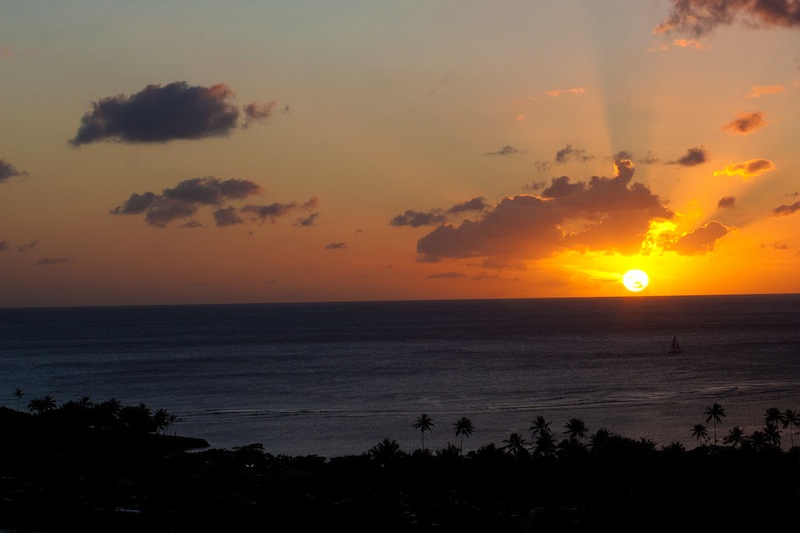 Yup. I did bring along my slippers. Even in warm weather, I wear slippers. My feet love me for doing that.
We didn't rent a car on our honeymoon, so we made sure to this time around. We went around most of the island and got to see the beaches that we had skipped out on two years ago.
We pretty much stopped at every single lookout we came across too. This was my favorite:
We stayed away from Waikiki for the most part since we had throughly explored it on our honeymoon (since we had no where else to go). We gave Waikiki about two days this time around, plus evenings for dinner. Waikiki Beach was really crowded and finding a spot in the sand where folks wouldn't walk over you was mission impossible.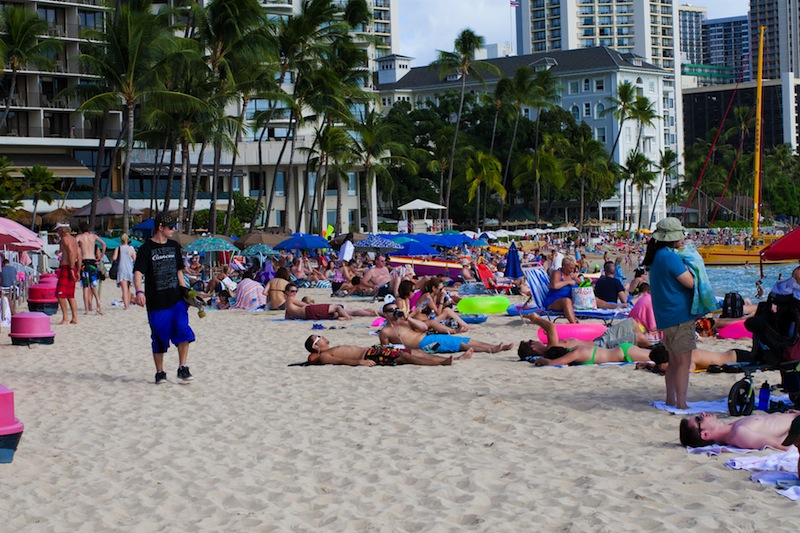 I also finally got to go see Pearl Harbor. I've been wanting to for the longest time (I'm in love with all things history) and was ecstatic when my husband agreed to take me there. We got tickets to see the Arizona Memorial, the USS Bowfin (a submarine launched the day of the Pearl Harbor attack), and the USS Missouri (a great big battleship).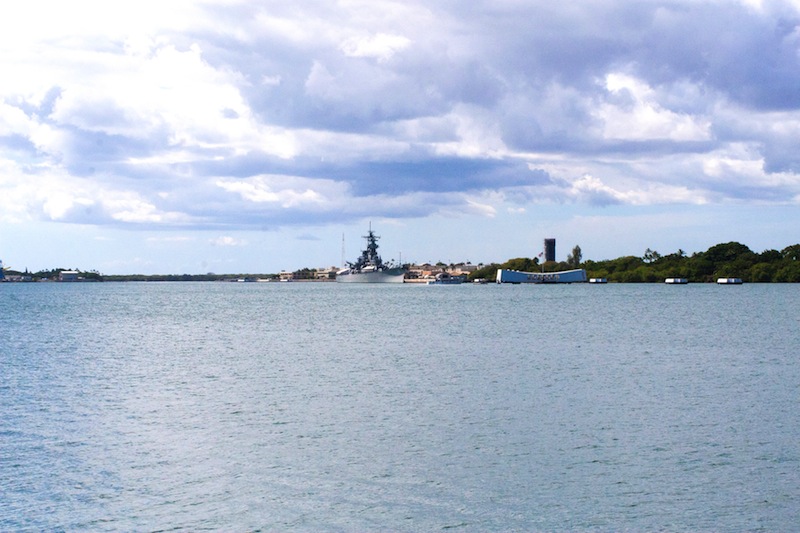 The USS Arizona Memorial…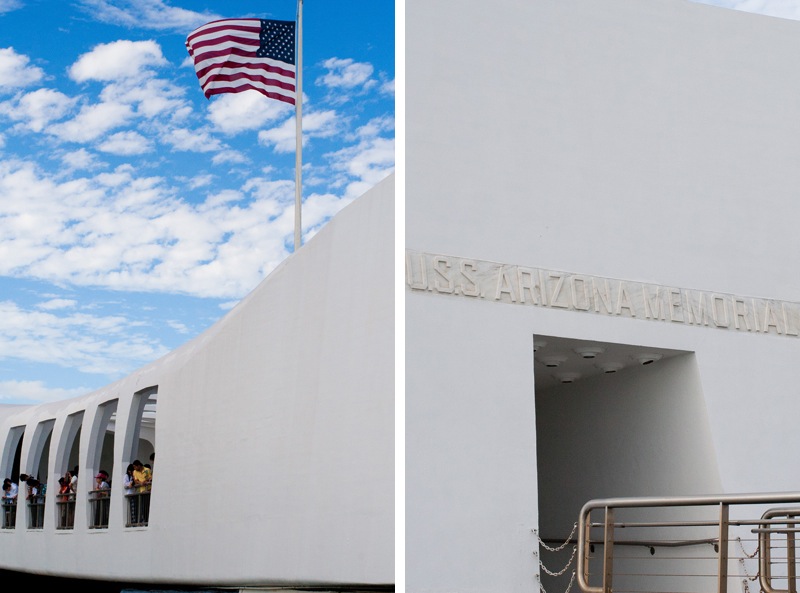 Oil still seeps out from the sunken ship. They say it's going to keep seeping out for another 100 years. That says a lot about how much oil was on board when the ship went down.
The red portions of the map show which parts of the ship are above water. The rest is underwater and we only caught glimpses of it underneath the reflective water.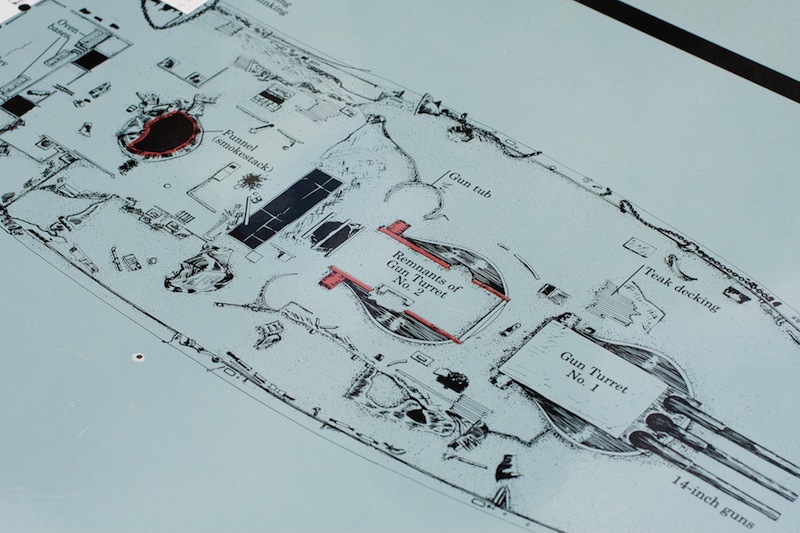 And you all know my love for paper, right? And typography. And illustrations. And photographs. I couldn't help but snapping photos of these old letters, newspapers, postcards, etc.
This chalkboard menu in the kitchen of the USS Missouri got me all giddy: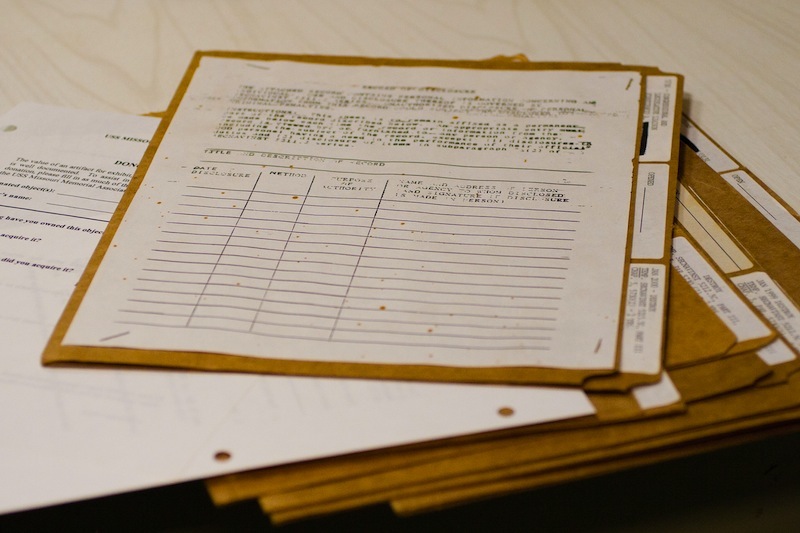 While we were there, the wind was pretty crazy. It made the days seem cooler than they really were and it also made the waves bigger than usual. The Vans surf competition was going on as well and we headed up to the North Shore area to catch a glimpse of some of these huge waves. Unfortunately, the day we chose to go didn't produce too big of waves. But they were back the next day and the surfing competition continued. So would have loved to see them. PS: this is one of the beaches where Blue Crush was filmed…
The Ko Olina lagoons are probably the best man-made beaches I have ever been to.
On our last day there, I wanted to go see the royal palace that the Hawaiians built for their king and queen. This was a crest on the gate. The palace wasn't as huge as most palaces, but it was gorgeous. I loved the architecture.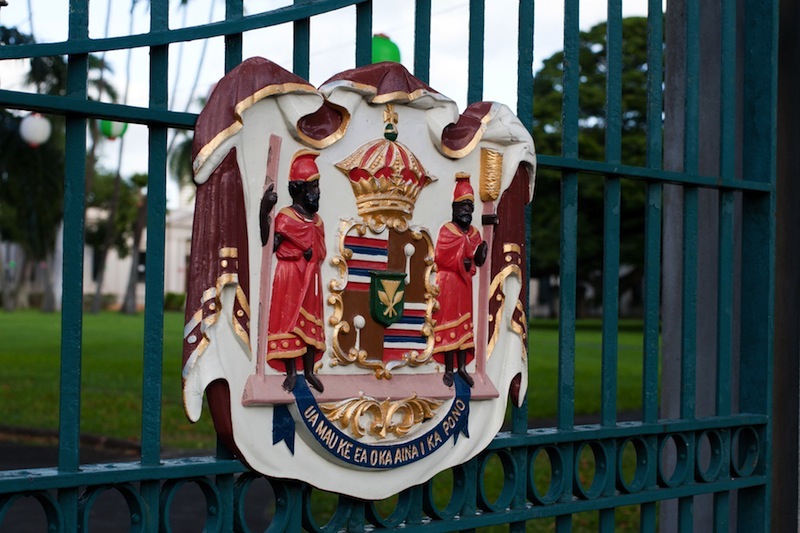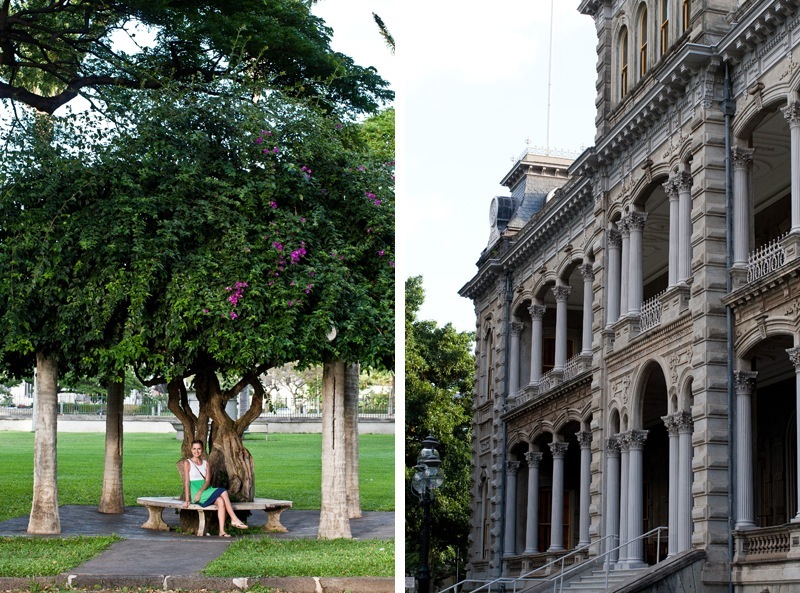 And that's just a small look into what went down on our vacation…