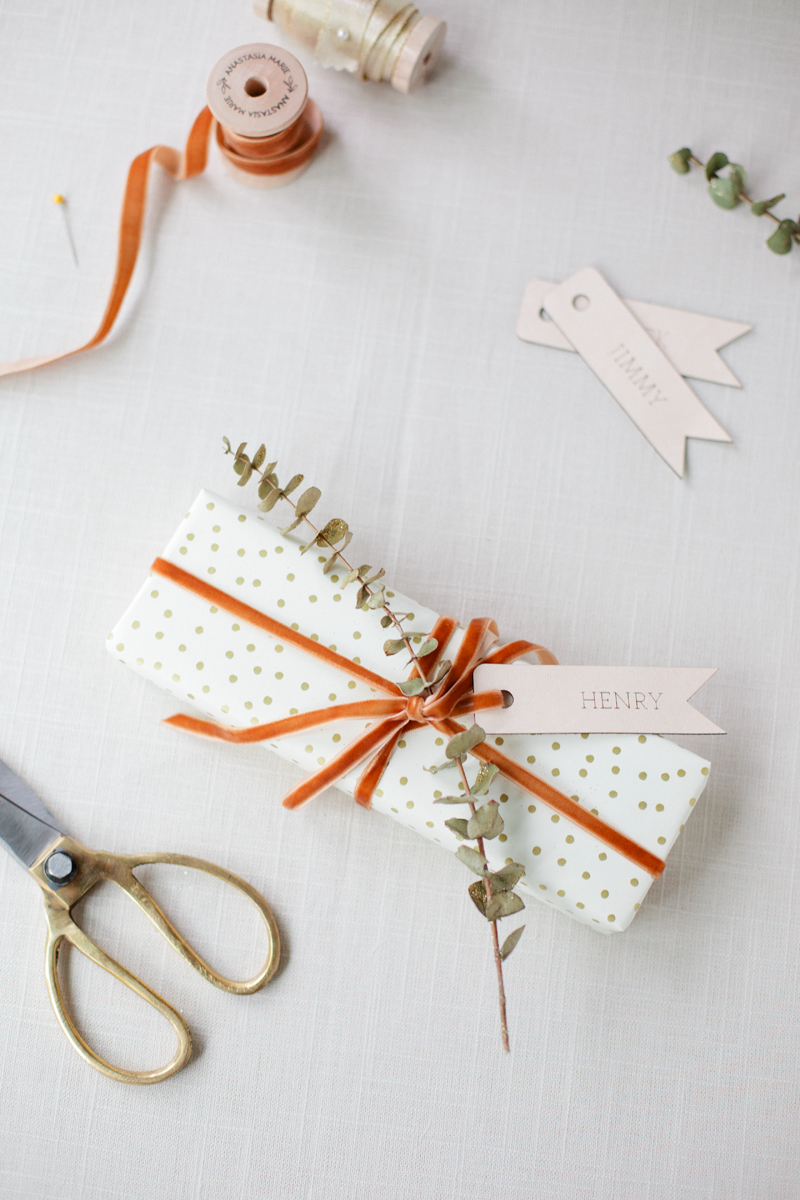 I have recently started releasing a selection of laser cut + engraved items into my Shop, and the leather name tags just landed there today. To celebrate, I've created a fall-inspired gift wrap post for you!
Things to grab:
• The usuals: scissors, double sided tape
• Adhesive spray (I used the ModPodge brand)
• Metallic gold polka dot confetti wrapping paper (or something similar)
• Dried eucalyptus
• Fine gold glitter
• Copper rust velvet ribbon, 1/4″ width
• Leather tag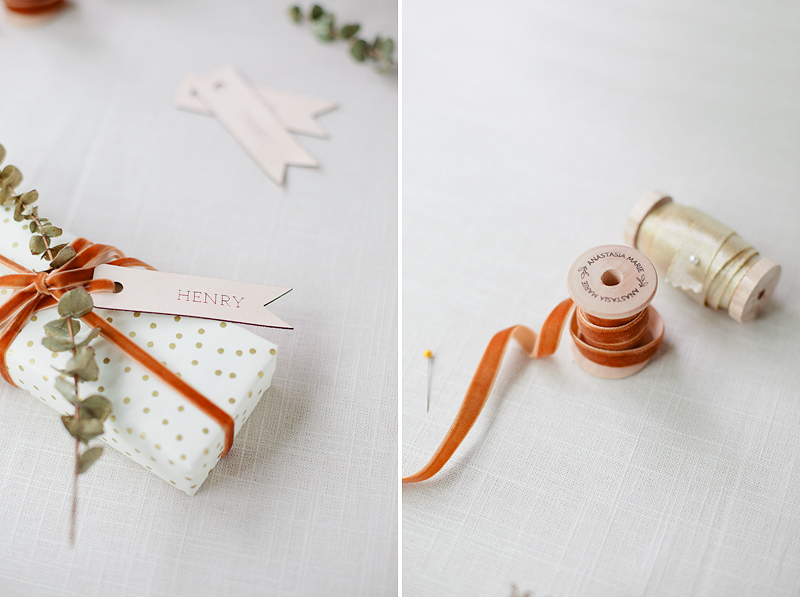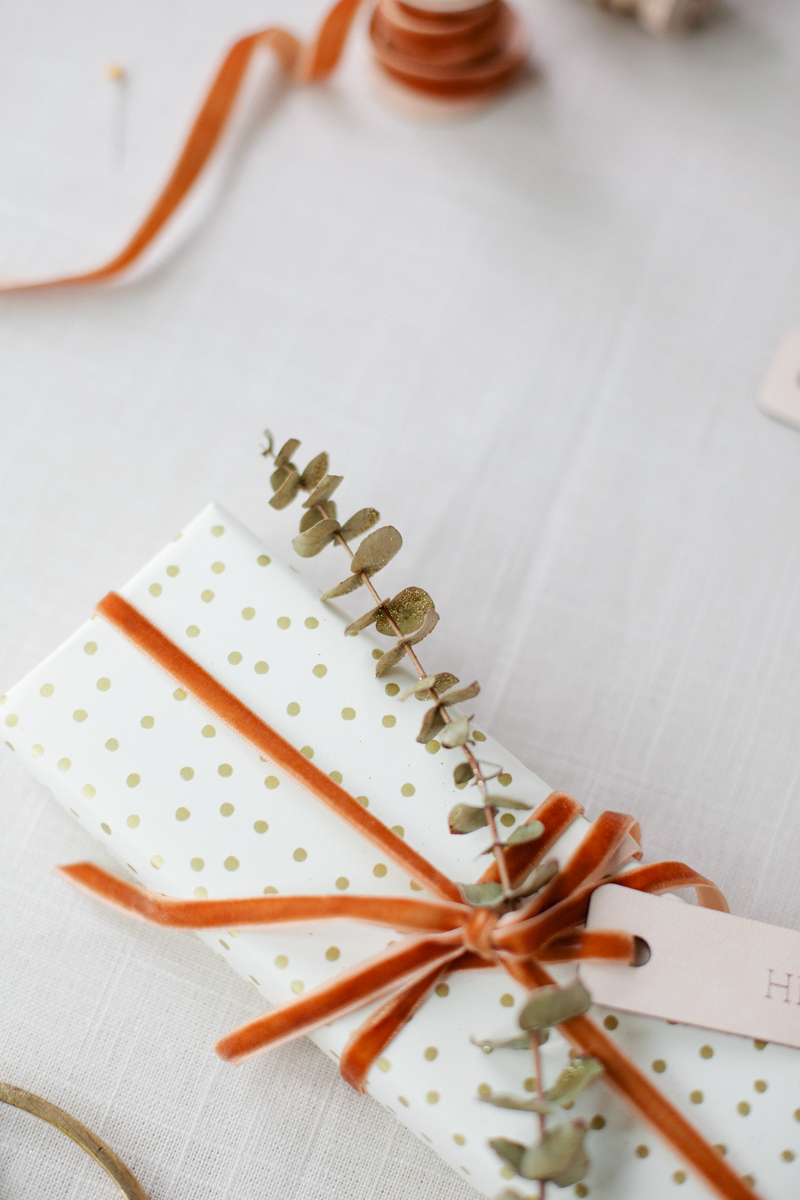 After your present is wrapped and trimmed out with ribbon, cut your dried eucalyptus to size based off your wrapped gift's size. Spray with the adhesive, and dust with the glitter. If you'd like, you can also use a sealer spray to limit the glitter shedding. Once it's dry, tuck the eucalyptus underneath the ribbon and attached the leather tag.