My sister's wedding invitations, I got to say, were just adorable. I made her a custom inspiration palette when she was just getting ready to plan her big day, and later on, it was fun to draw up stationery inspired by that same thing. We agreed early on that the design would include a bird or two, but the emphasis would be on mixing up type. Printed on smooth white paper with mint and gray inks, we tied up the lot with mint baker's twine and kraft envelopes.
Once the wedding pictures are done, I'll put up some more of the paper goods that I didn't take pictures of.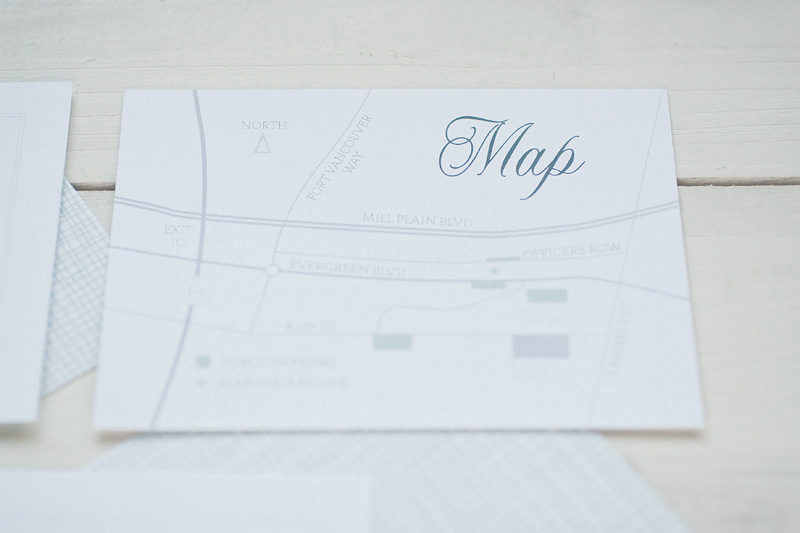 The programs were flip book style, with the schedule and two hymns inside. I had my mother sew the pieces together — and it was her very first time. She was so nervous at first, but they didn't turn out half bad for a first timer. I suppose her many years of sewing clothes helped.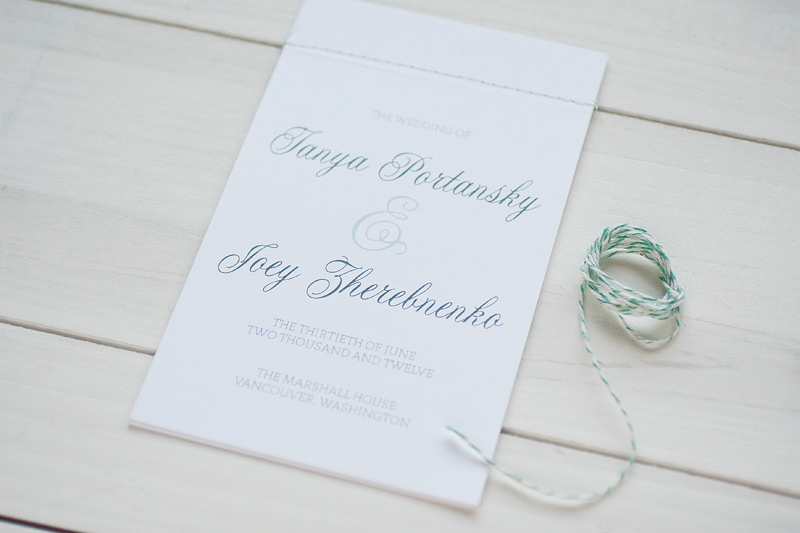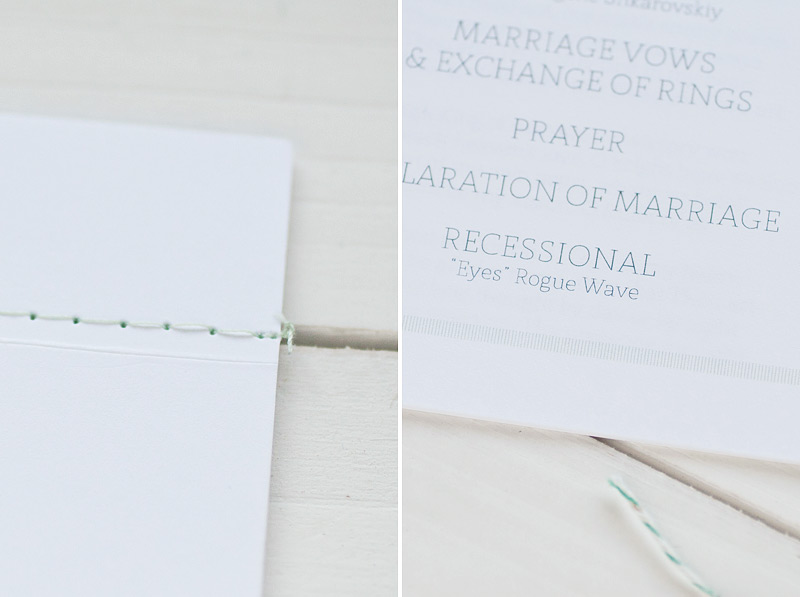 We also had some wish tags — where the guests were able to leave little wishes behind for the newlyweds, then pin them up on a line with mini clothespins painted mint.