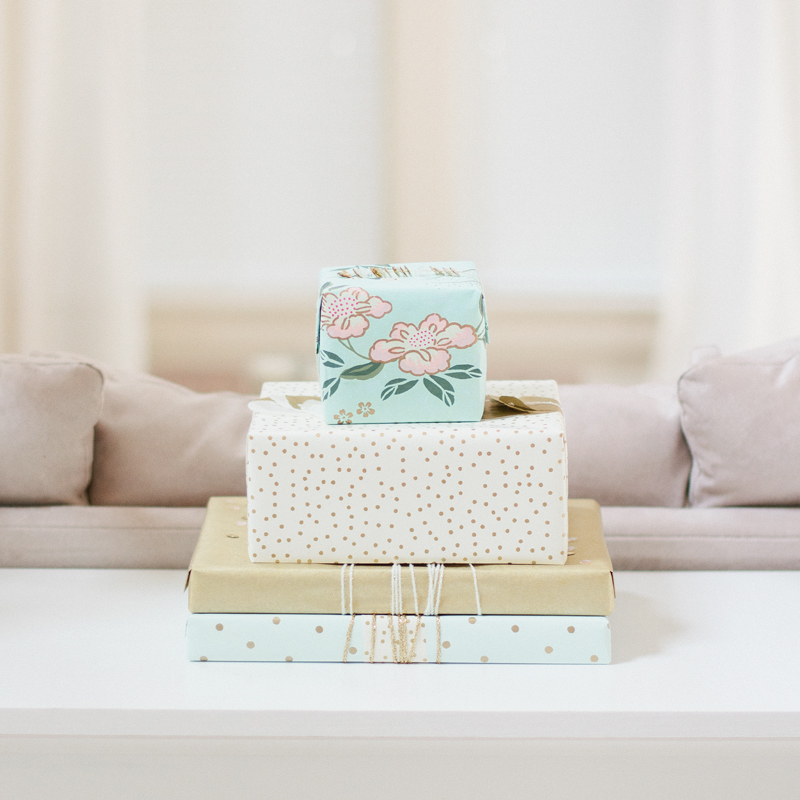 You just might find this series of wrapped gifts familiar. Yup, that's because I've been slowing blogging them over the last couple months. You can find links to each separate one below.
Wrapping gifts is such a thrill for me, but I'm also a fan of coordinating. This set of wrapped packages was for a friend's baby shower and you'll find elements that each gift shares: confetti and color scheme. The confetti was either on the wrapping paper, in the form of sequins, or cut from tissue paper.
Are you a fan of coordinating your stack of gifts? I do it every time. Seriously.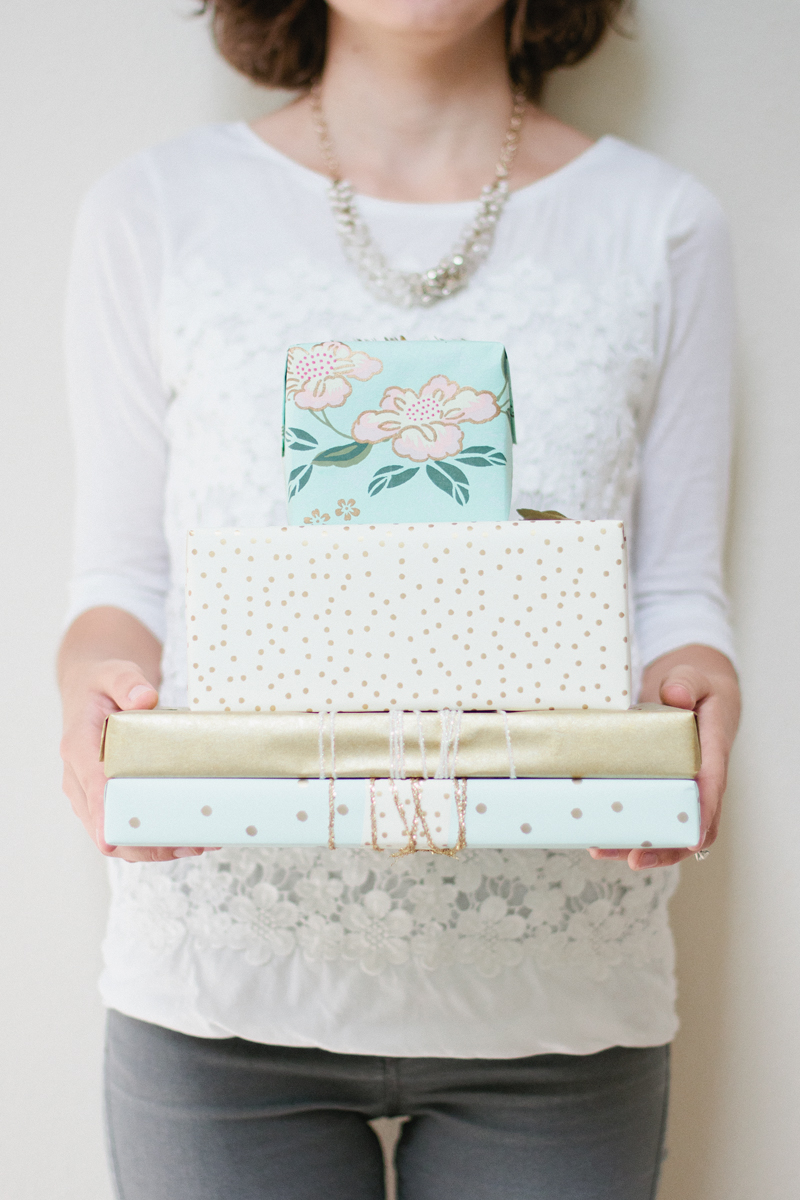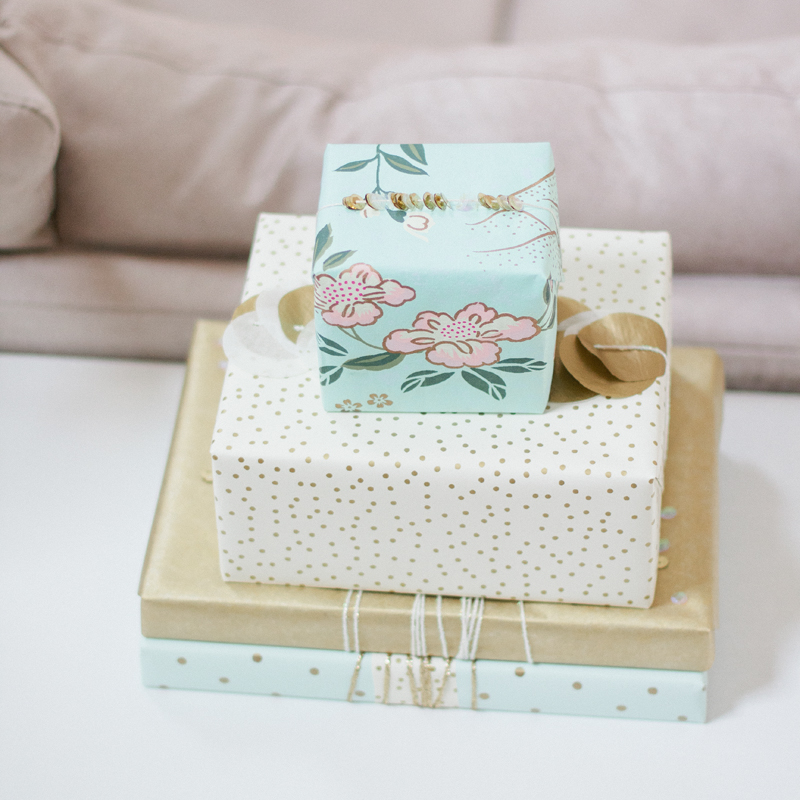 Links to each gift wrap idea (from top to bottom):
One: Simple Sequins
Two: Tissue Confetti
Three: Cascading Sequins
Four: Get Glittered