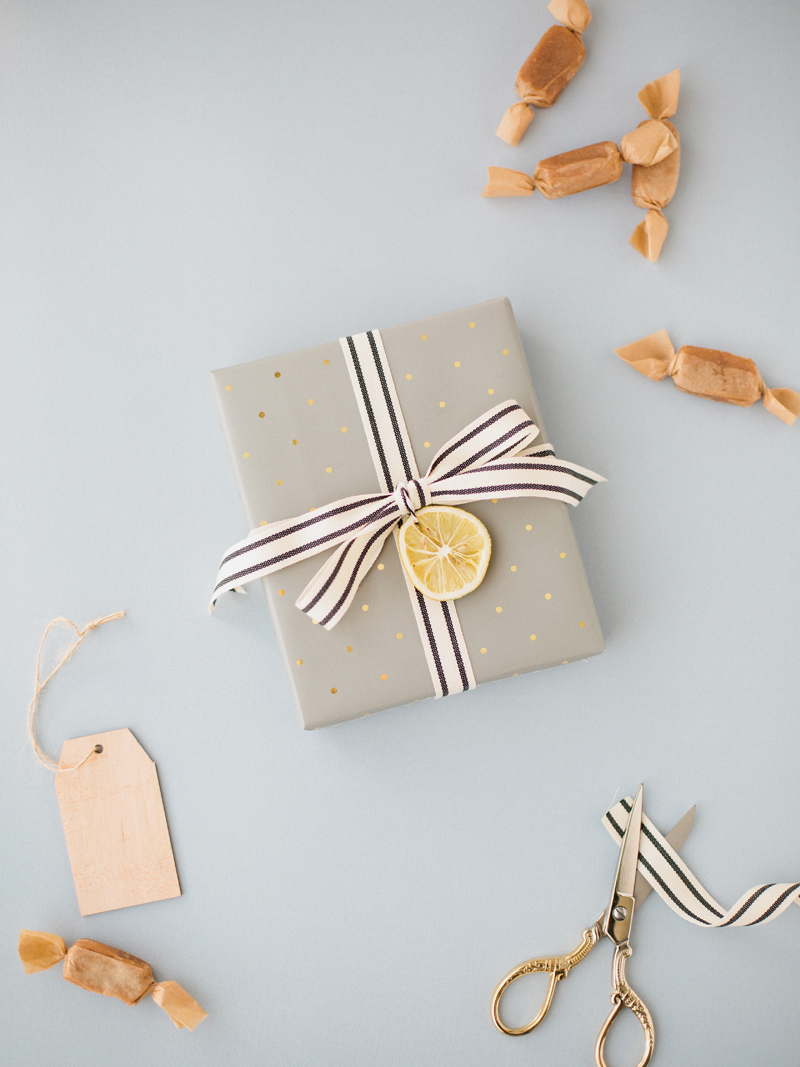 During the holiday season, not every present is a Christmas present (we have three December birthdays in the family!) and it's probably my most favorite "theme" of gift wrapping.
Things to grab:
• The usuals: scissors, double sided tape
• Gift box
• Gold polka dot paper (this one is Sugar Paper X Target from last year)
• Dried meyer lemon slices
• Black french stripe cotton blend ribbon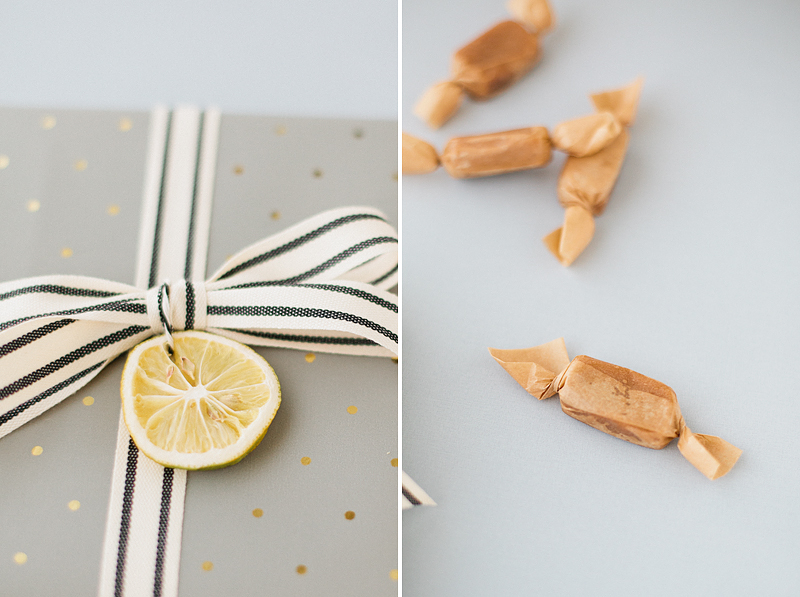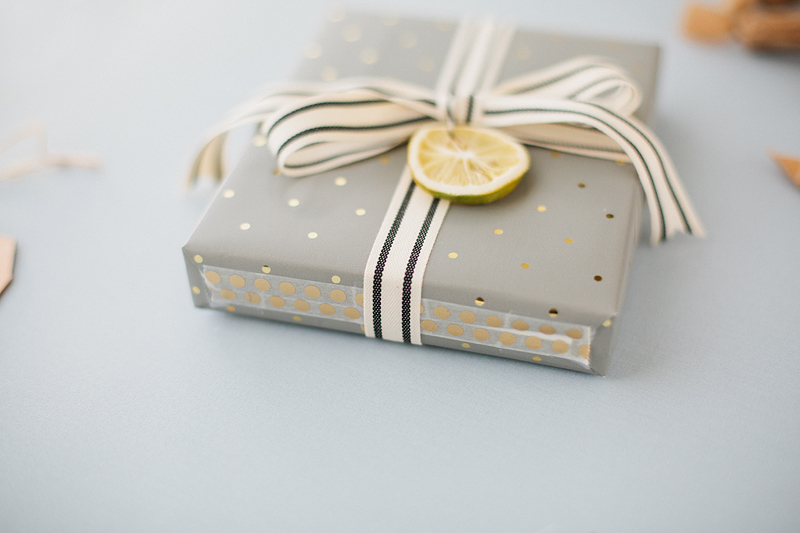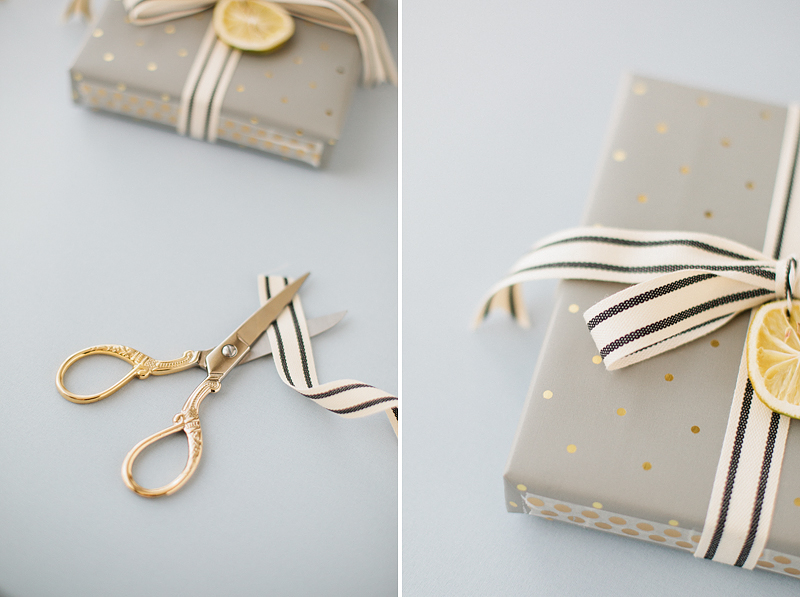 FYI: those caramels are from The Caramel Jar and are to die for! I'm hooked.