We were heading to a birthday party for one of Henry's friends, and last minute, I decided that it was high time I took photos for the blog. Originally, I wasn't perfectly content with how this wrapped gift turned out, but I'm glad that I made myself snap some photos anyways because looking at it now, it definitely has my heart. I'm thinking it's all in that dinosaur wrapping paper.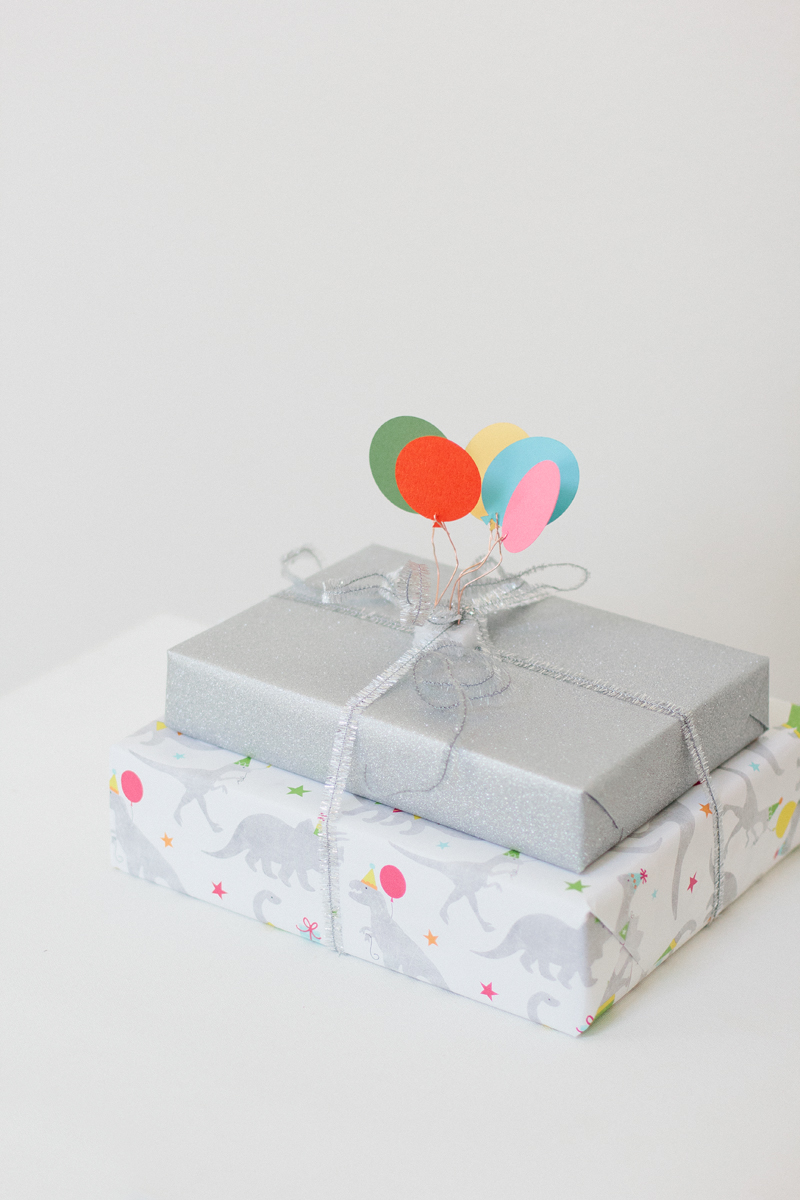 I had already purchased the wrapping paper at Home Goods, and used that as the sole inspiration for this. The party animals (dinosaurs in this case) were rocking their party hats and holding balloons—and they were just asking for a balloon topper.
Things to grab:
• The usuals: scissors, glue, double sided tape
• Party animal gift wrap
If you have a second box to wrap like I did, glitter gift wrap was my first choice for a companion.
• Colored cardstock in five different colors
• Sturdy wire
I didn't have any on hand, so I swapped this out for some small rose gold paper clips and bent them into the shape I needed.
• 1″ wide square piece of rigid foam, about half an inch tall
• Metallic wired tinsel fringe ribbon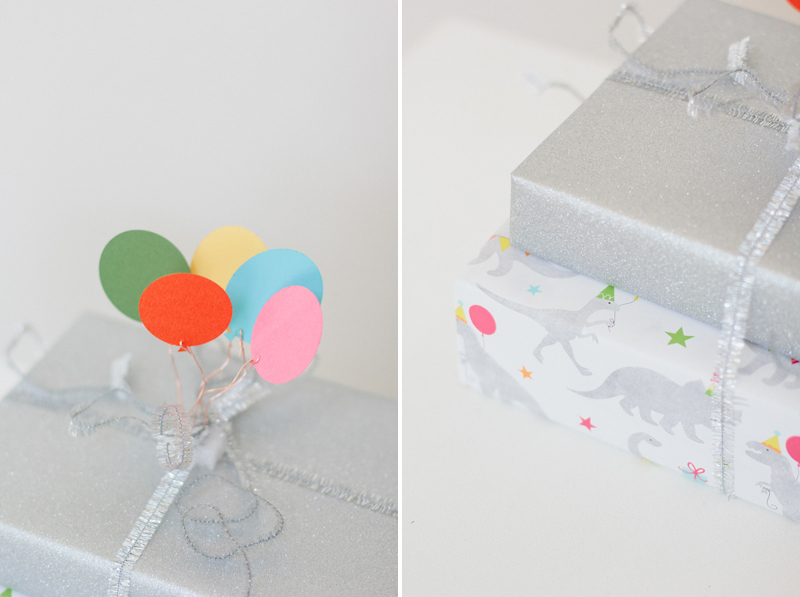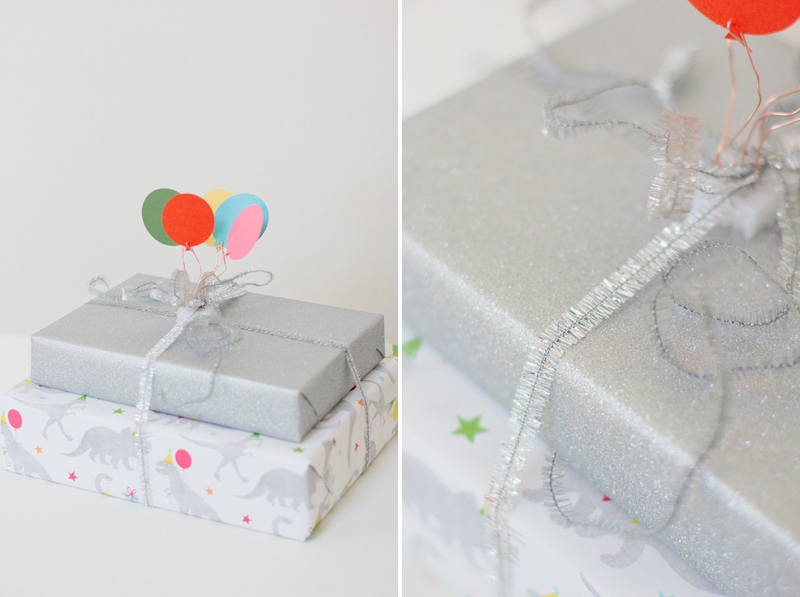 To start, get your gift(s) wrapped up, stacked if needed, and tied up with the ribbon. I'm not a huge fan of wired ribbons, but I opted for a wired style this time around to create fun loops to help the balloons look more perky. Set that aside.
I used a laser cutter to make my paper balloons, but if your tool is a pair of scissors, it can be easily done using a template that you pre-make yourself or search for on the internet. Once your balloons are cut out, poke a hole towards the bottom of each one and slip a wire through (or straightened paper clips like I did). Fold the top end of the wire over and then twist around to secure. I had to use pliers for this as I was using stiff paper clips. My balloons flopped over anyways after doing this since I couldn't successfully twist snugly enough, so I added a dap of glue where the wire and paper met.
Glue your small foam piece under the ribbon bow, then simply poke the balloons into it. The foam keeps the balloons from falling over, but can be unsightly if it's too big. If it doesn't tuck away neatly enough, try painting it the same color as the wrapping paper or making it smaller.
Done!