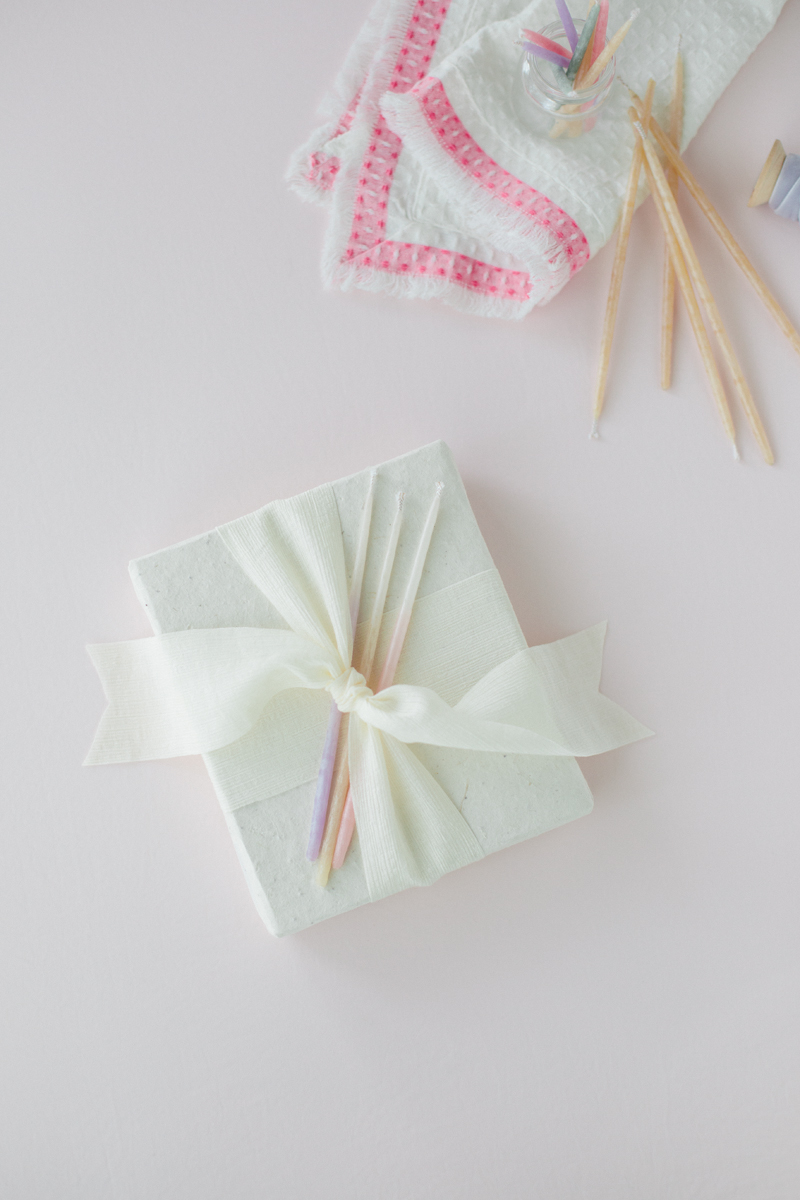 I do love the idea of using items that can be repurposed when gift wrapping. In this case, we've got seeded wrapping paper that can be planted, hand-dipped beeswax candles that can grace a future birthday cake, and the softest crinkle chiffon ribbon for this year's fall wreath. It's like winning again and again!
---
Things to grab:
• The usuals: scissors + tape
• Seeded wrapping paper (may be custom ordered in my Shop)
• French vanilla crinkle chiffon ribbon
• Hand-dipped beeswax candles
---
Seeded paper can be very stiff and difficult to work with when using it as gift wrap, but it's so worth it knowing that the life it hosts can be enjoyed well after the party. The particular sheet I used is handmade in Nepal and available as a custom order in my Shop. The chiffon ribbon is new to my Shop (like last week new), so I suppose this is its formal introduction.
Now let's talk about the candles. Those are just about the cutest little guys I've seen and I didn't have the heart to actually use them once they arrived, so naturally, they joined my styling kit and later inspired this post.