Remember the sneak peek I gave you all at the beginning of this month? Or even the backstage photo? Well, the images have finally been posted on Daniel Usenko's blog and now I'm excited to share them with you! But first, make sure you stop by Daniel Usenko's blog to see his post of this shoot because these images would not be so beautiful if it wasn't for his creative eye.
And of course Kae of Short and Sweet Design…who styled the shoot with a modern twist on the Victorian Era. Simply lovely, don't you think? She assembled the table centerpiece and bride's bouquet herself, so let's tuck that into her list of talents. Read more about the details on her blog when she puts up the pictures soon.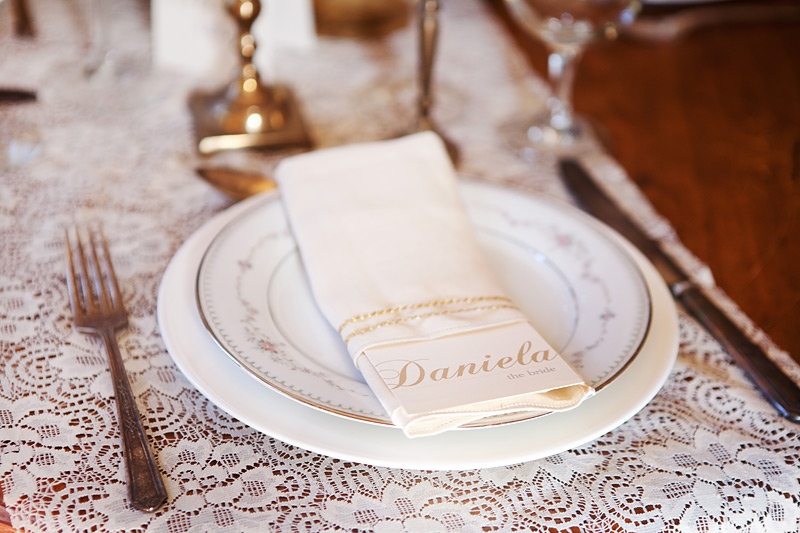 The stationery was all about typography. Starting with the invitation and down to the simple table numbers, each piece was printed on creamy felt-textured paper with burnt gold, dark mauve, and burgundy inks. The invitation was coordinated with a brown envelope with shimmery gold lining; the reply card with an ivory one with the same gold lining. The dessert menu was "oomphed" up with a strand of gold ribbon, as were the place cards that were neatly tucked into the linen napkins and tied down with the same gold ribbon.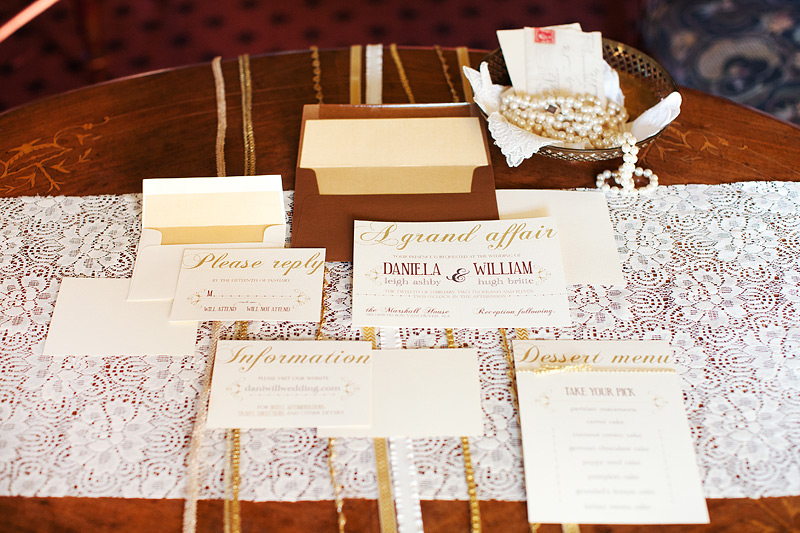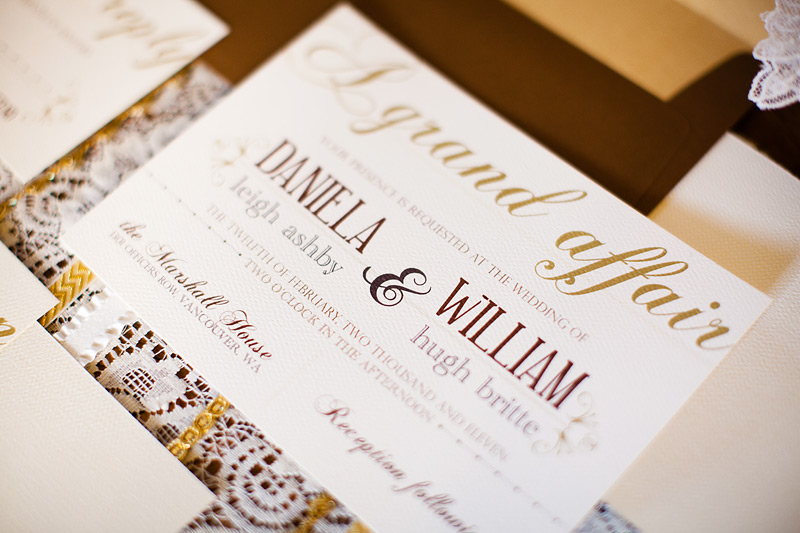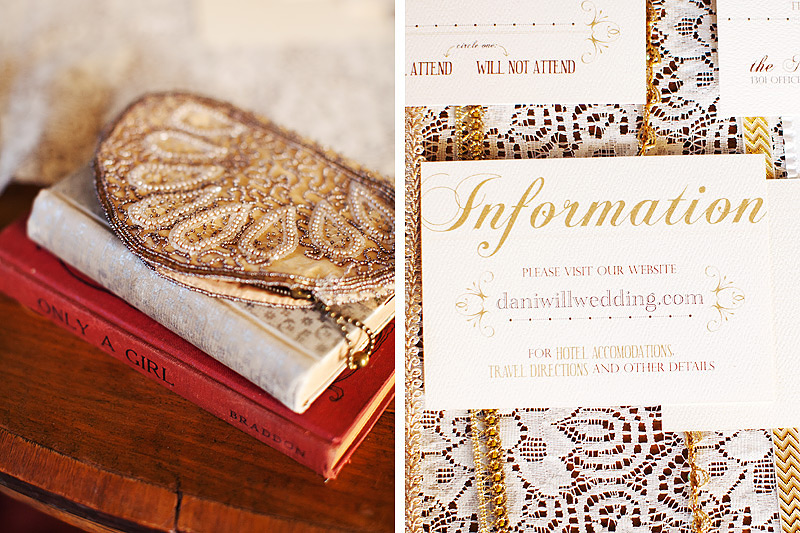 And of course, we needed some "sweetly ever after" next to the cake. Good thing I brought along lots of gold ribbon for the shoot because the cake looked even more scrumptious when it adopted one of the pretty strands and was then decked out with pretty flowers.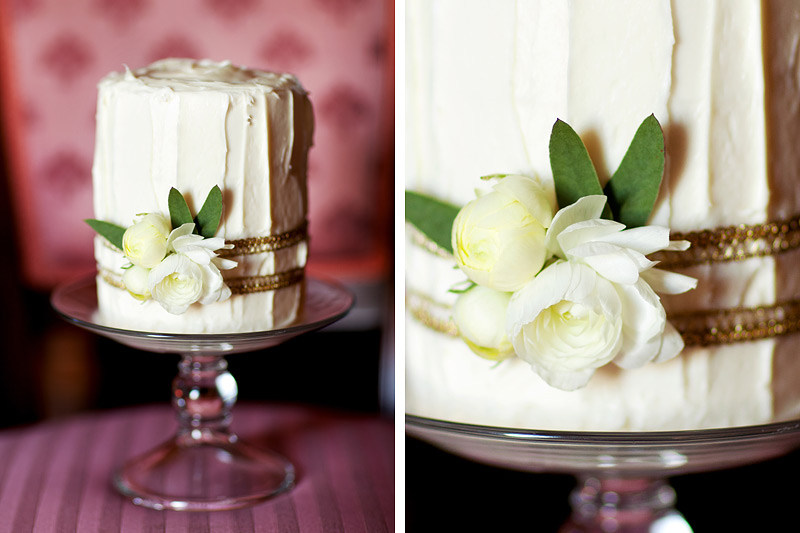 And wasn't the model just gorgeous? And I just had to put that chandelier in. So beautiful!