Remember my mentioning of a holiday special? I'm in love with everything Christmas, including the gift giving part. I always enjoy wrapping up gifts no matter how small and insignificant they may seem. Sometimes to the point where I wish the receiver of my gift would not open the package just to preserve the beauty of the packaging. Oh boy. So, to celebrate the Christmas season with you all, I'm going to be doing a little gift giving! We all love something that's free and pretty at the same time…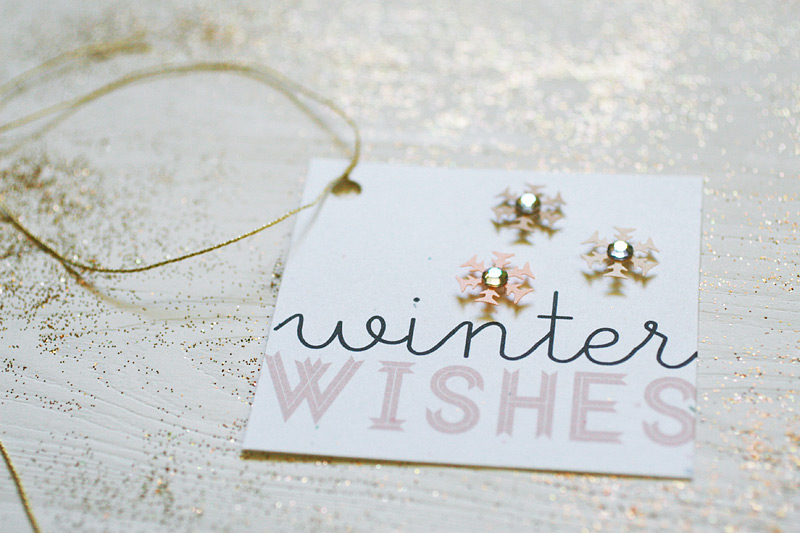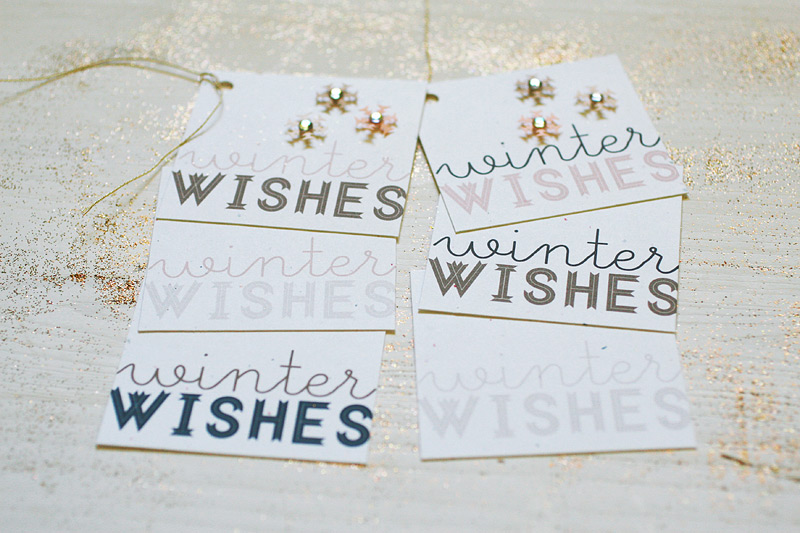 Yep, every qualifying purchase will receive the Winter Wishes gift tag set absolutely FREE, which includes six tags with sparkling snowflakes and gold twine. These tags are also sold in my Shop for those who wish to purchase them separately.
Note: The qualifying $20 purchase must be a purchase total of Holiday only purchases before any taxes. All other paper goods do not qualify. To see what qualifies, simply see the Holiday section in the Shop.